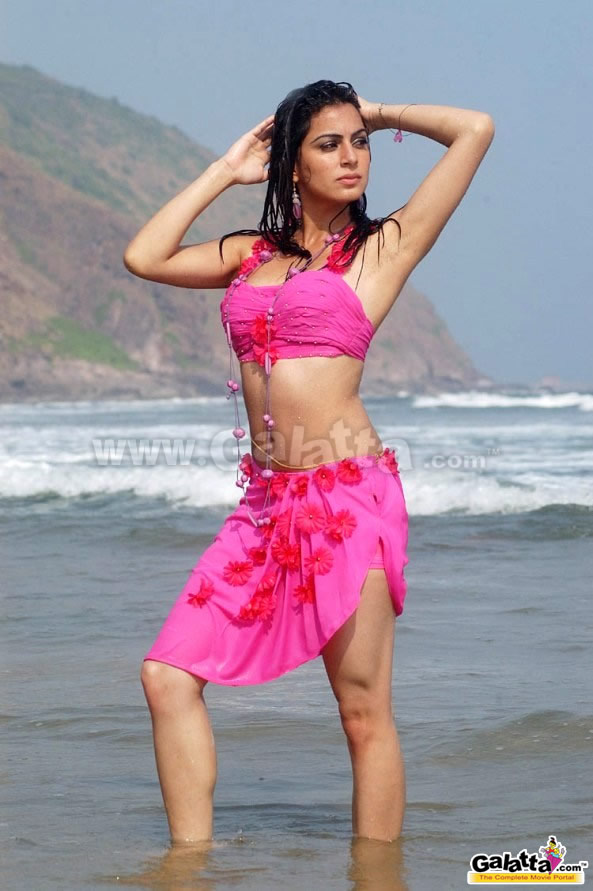 Godava Movie review
Senior director Kodandarami Reddy delivers less than in his son's debut film, which turns out to be less than striking or outstanding.
The simple story is about Balu (Vaibhav), son of Chalapathi Rao and Delhi Rajeshwari. He hates love, as his parents who opted for love marriage are all the time fighting with each other. Anjali (Shraddha Arya) is the daughter of a rich man (Sayaji Shinde). She and Balu are students at the same college.
Anjali and Balu become friends after some twists and turns. She later falls in love with Balu. But after learning that he does not believe in things like love and courtship, she takes the help of her friends and tries to trap him in her love. The rest of the story is also very predictable.
Vaibhav has a good physique and is also good at dialogue delivery. He has the innate talents and personality to make it as an actor. But the story and screenplay give little scope for Vaibhav to make a big impression, so he is unable to sparkle in his debut film. Shraddha Arya, good looking but moderate acting skills, adds a liberal dose of glamour to the film.
Chalapathi Rao and Delhi Rajesewari's comedy is okay. The rest of the cast goes about their job in a routine way. Music is just average. Most of the songs have been just inserted to add to the length of the movie. The end result is a bit disappointing, especially when the eminent Kodandarami Reddy is the director.