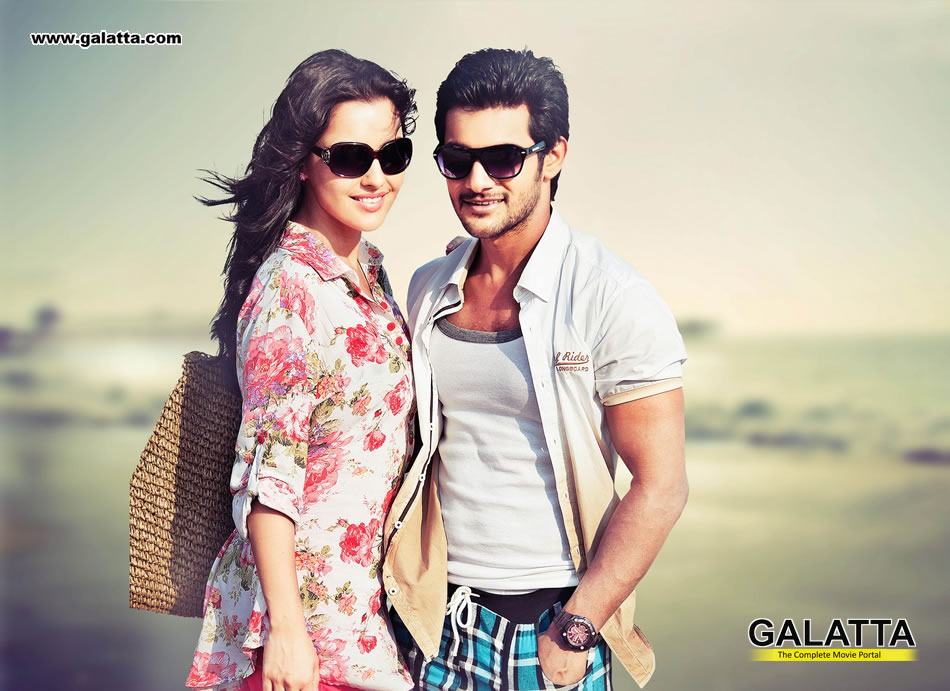 About

Gaalipatam
Gaalipatam narrates the complexities in modern age married couples relationships
Gaalipatam Movie review
Aadi, Erica Fernandez starrer Gaalipatam has hit the theatres.Bheems Ceciroleo has scored music. Racha fame Sampath Nandi's associate Naveen has made his entry as director with this film. Sampath Nandi has donned the producer's cap for dear friend Naveen.
Karthik (Aadi) and Swetha (Erika Fernandez) live a happy marital life. People around them keep appreciating their bonding and love for each other. One day in an office celebrations, Karthik and Swetha win the best couple award. They throw a party to celebrate the occasion. The party gets dirty as they get totally drunk and fight like hooligans. They even bring their past into present. Swetha talks about her ex boyfriend Aarav Reddy (Rahul) and Karthik spills beans about Parineethi (Kristina Akheeva). From there on it becomes an open war. They decided to get a divorce. Will they get separted? Will they meet their ex lovers? Will they meet again? To get answers for all these, watch Gaalipatam on the big screen.
Aadi performs his role well. From a doting husband to a frustrated one - Aadi emotes well. Coming to the female leads, both Erika and Kristina did their part wells. Kristina screen presence is very strong.
The USP of the movie is the novel concept and screenplay. Naveen has shown the contemporary lifestyle beautifully.
Overall, Gaalipatam is a contemporary movie with a hatke climax.