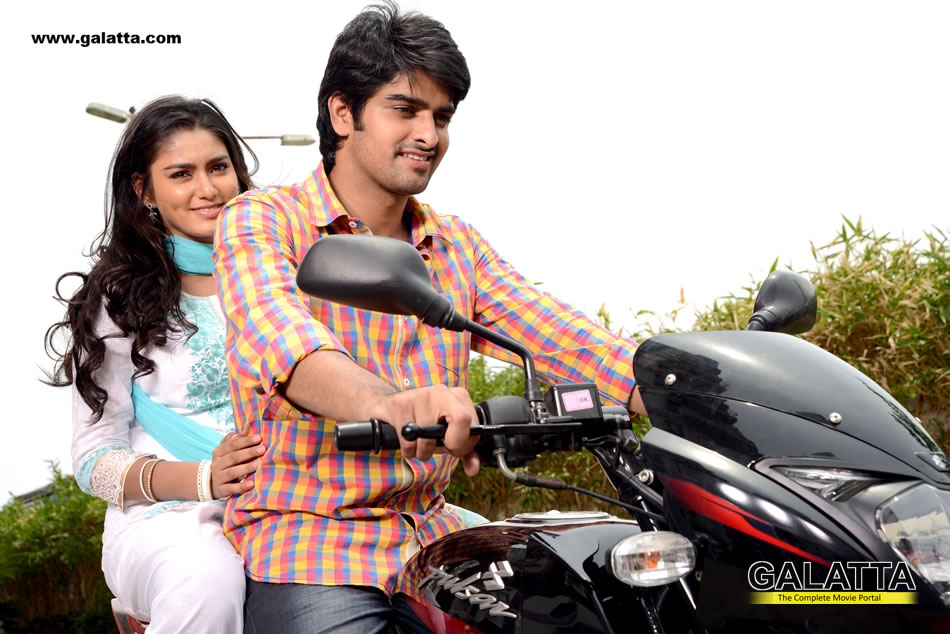 About

Dikkulu Choodaku Ramayya
Dikkulu Choodaku Ramayya is about a father and his son who fall in love with the same girl,
Dikkulu Choodaku Ramayya Movie review
Naga Shourya, Ajay and Sana starrer Dikkulu Choodaku Ramayya has hit the theatres today. Rajamouli's disciple Trikoti has debuted as director with this movie. Sai Korapati has produced this youthful entertainer under Varahi Chalana Chitram banner.
Gopala Krishna (Ajay) is a 36 year old man with a family. He gets married at a very early age and also has a teenaged son. Gopala Krishna gets irritated with his daily routine and family responsibilities. He feels disappointed for missing on easy going youthful days. Gopala decides to relive those days and falls in love with Sameeta (Sana Maqbool). He doesn't disclose anything about his family. Ironically Gopala's son Madhu (Naga Shourya) studies in the same college in which Sameeta does and he has a huge crush on her. The rest of the story is about how the father and son deal with this situation.
Debut filmmakers are coming up with new and innovative storylines. Ajay tried a new character and he excelled in it. Shourya has won hearts with his debut flick Oohalu Gusagusalade. He continues his charm with the second movie too. M M Keeravani's music complements the film. The film gets dragged here and there. Trikoti has chosen a good plot but could have definitely dealt it in a better way.
Overall, Dikkulu Choodaku Ramayya is a different movie with good performances from Ajay and Naga Shourya.