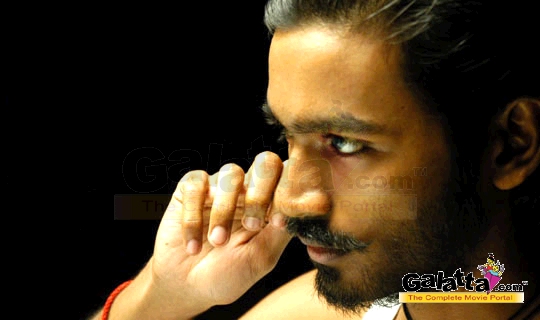 Dhoolpet Movie review
Selvaraghavan has done a good job in this movie. As is the trend in all his movies, in this movie also he has shown the darker side of an ordinary man's life in the flash light. It brings to light different perspectives in the life of a gangster. The story of the movie is predictable yet the individual performance is notable. Talented artists Dhanush and Sneha along with the endowed crew including Yuvan Shankar Raja and cameraman Aravind Krishna are notable.
The story of this movie is how an ordinary man falls as a trapped prey of time and how it revolutionizes him to be a dreaded gangster. Kokki Kumar (Dhanush) runs away from his family as he is frightened of his father who slays his mother. Then he gets into bad company with people from the underworld.
The local politician (Azhagarperumal) gets hold of Dhanush. The gang under him does all kinds of dark deeds such as drugs, women, murder etc. One day he visits a brothel; there he is attracted towards Sneha. He is fascinated by the charm of this sex worker. In between this there is a squabble between the gang leader and Kumar. Kumar goes to the extent of murdering the gang leader.
In consequence, Kokki Kumar becomes the gang leader. The cessation is interesting as it has some interesting twists. Dhanush as the naive boy who turns into a bloody criminal has given an utterly believable performance. Sneha as a scruffy and aching prostitute is a revelation. Azhagarperumal denotes the evil politicians. Sonia Agarwal is a charming doll in this movie.
Aravind Krishna and Yuvan Shankar Raja are the two strong foundations for this movie. Selvaraghavan has placed sturdy confidence in them. Pudhupettai is a love story knitted with brutality.