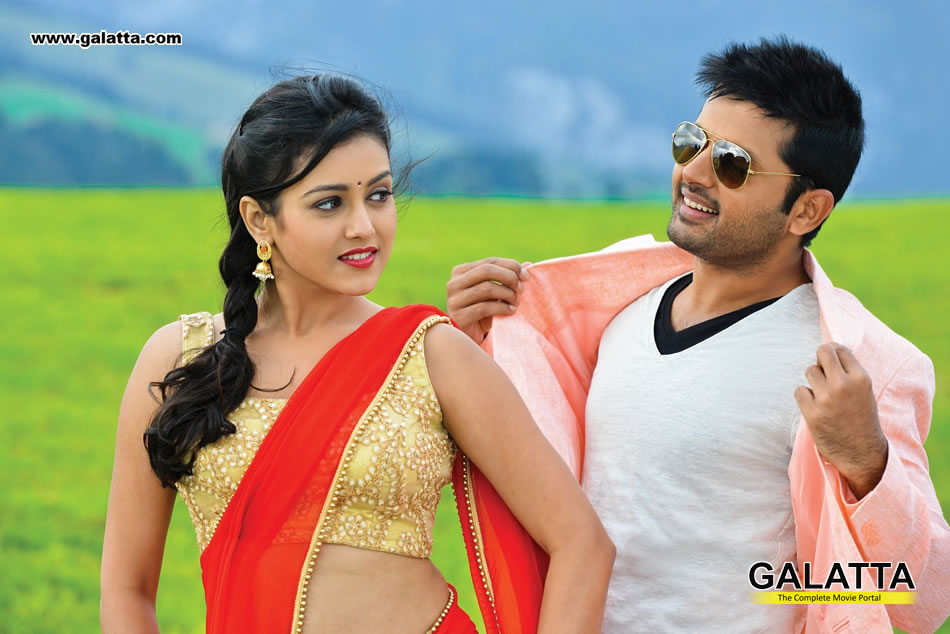 Chinnadana Nee Kosam Movie review
Young actor Nihtin's upcoming project Chinadana Nee Kosam has finally hit theatres today. Bollywood film Kaanchi fame Mishti has entered Tollywood with this film. A Karunakaran who has directed super hit films like Tholi Prema, Happy, Darling and many more is the director of Chinadana Nee Kosam. Nitin's home banner Sreshta Movies banner has produced the movie.
Nithin (Nithin) is crazy for Nandini (Mishti) and he starts friendship with her to get close to her. They become good friends and Nithin also gets consensus from his family too. Suddenly one day Nandini leaves to Europe. Why did Nandini go back to her home Europe suddenly? Will Nithin bring her back? Watch Chinadana Nee Kosam in your nearest theatre to find out all the answers.
Nithin has performed his role very well. Mishti looks impressive and acts well too. Senior actors Naresh and Naseer play their parts well. The comedy is routine and doesn't succeed in bringing out much laughter.
Anoop Rubens' music complements the movie well. Karunakaran maintains his style of filmmaking with Chinadana Nee Kosam but somewhere the story gets lost and diluted.
Overall, Chinadana Nee Kosam is Nithin's show with some good laughs and romance here and there.