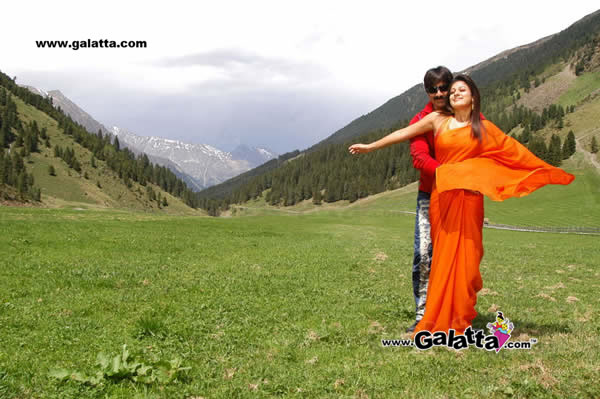 Anjaneyulu Movie review
As can expected from actor Ravi Teja, Anjaneyulu is a wholesome entertainer. It has no captivating storyline, but is worth watching with some hilarious comedy. The film revolves around hilarious Anjaneyulu (Ravi Teja), an easygoing guy working for a television channel, darling of his parents Murthy (Nasser) and Lakshmi (Vinaya). Anjaneyulu incidentally meets Anjali by saving her from the villains and falls in love with her later.

In another scene, the Home Minister (Dandapani) seeks help from a mafia leader Bada (Sonu Sood) to kill a media man (Sameer), who has prepared a report of all the illegal activities of the minister. Bada hatches a plan and plants a bomb in the bus in which the reporter is travelling. Unfortunately, Anjaneyulu's parents are leaving to their hometown in the same bus and get killed in the blast. The rest of the movie is how Anjaneyulu traces the culprit and extracts his revenge.

Director Parasuram has prepared a story that suits Ravi Teja's image and penned punch dialogues that his fans will love. Ravi Teja too has done a great job as the character is an extension of his various films. Nayantara does not have much scope to perform but has sizzled in dances and proved that her combination with Ravi Teja is great. Sonu Sood, who earned compliments for his performance in Arundhati, has played the villain again and done justice to his role. Though the songs tuned by Thamas are not so melodious, the choreography is superb.

The film is good in all aspects, but there are some minus points as well. In fact, comedy by Brahmanandam has not been etched well. Same is the case with Kota Srinivasa Rao's character. Why the director unexpectedly ends the character is not known. Another drawback is the speedy closure of the climax. The Bhuvaneswari episode is also unnecessary. Action by Ram-Laxman appears a little overenthusiastic as most of the fights are too cinematic. All in all, Anjaneyulu has everything to entertain all sections of the audiences and could well run 50 days on big screens.