Movie Run Time :
2:30: Hrs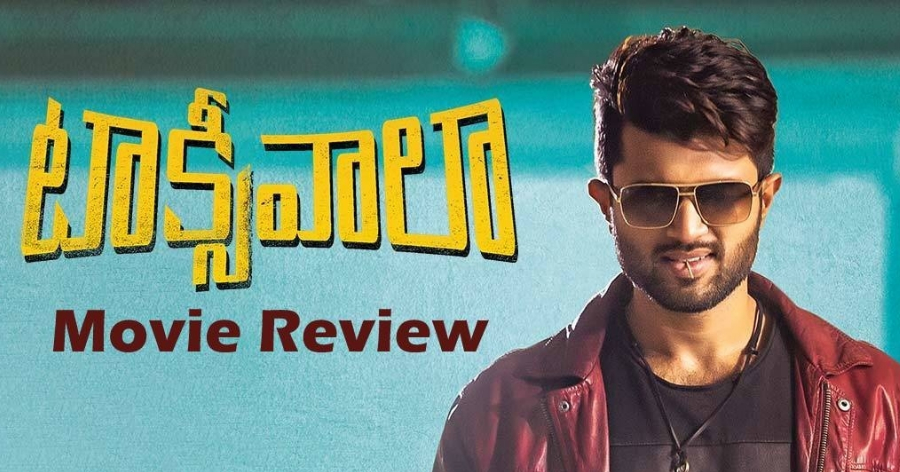 Vijay Deverakonda is a cab driver who owns a vintage car. After a few weeks, he finds out that there is a supernatural presence in his car. What happens after this forms the remaining story.
The plot is not-so-new, but the writers have come with a refreshing backstory which is interesting as well. The movie carries multiple genres that are mixed at right proportion and the serving is commercially satisfying. There are a bunch of hilarious lines which tap the entertainment quotient. The thrilling moments are neatly executed and felt the supernatural element is presented with perfect planning. Of course, strong writing is the base for all the above mentioned positive points. The Astral science concept is complicated but it has been explained in a simple way.
Rahul Sankrityan's direction is good, he has completely justified the skillful work of the writers. The emotional factor clicks well and creates a decent impact. Connections have been convincingly made by fusing various strong situations together. The progression is sluggish till interval, but overall, the screenplay offers many high points and the story packs a punch along with the proceedings. Dialogues have been penned carefully and the lines in the comedy portions are funny. The climax is beautiful and is sure to touch the sentiments of the audience. There are some logic loopholes in the narrative which could have been handled in a better manner.
Vijay Deverakonda once again shows variety with his script selection, his screen presence is attractive as always, he has got into the thick of his character in the second half. Priyanka Jawalkar is like a doll, the love scenes are cinematic but still has some cute moments. More than the hero-heroine chemistry, the combo of Deverakonda and his car was even more interesting. The two new faces who come along with the hero offers plenty of enjoyable moments, they glitter more with efficient situations. Devarakonda's family members also have importance and a proper connection to the storyline. But, the characterization of the villains could have been stronger and wish their intentions have had more depth.
Jakes Bejoy's Maate Vinadhuga song sung by Sid Sriram is nice, but the rest are just middling. The background music elevates the serious situations to a good extent. Sounds are rich and provide thrill at a decent level. There is a solid scope to bring in spooky moments but it was utilized correctly. Sujith Sarang's camera work is on point, he has shown a fine variety when the supernatural element shines. Sreejith Sarang has done a tidy job with the editing, a few more cuts to the runtime would have made the movie racier.
Watch Taxiwaala video review on 'Galatta Tamil' YouTube channel here.
Verdict: A well-written enjoyable supernatural entertainer with an experimental backstory.
Galatta Rating: (
3

/5.0 )
User Review