Release Date :
09-05-2019
Movie Run Time :
03.00 Hrs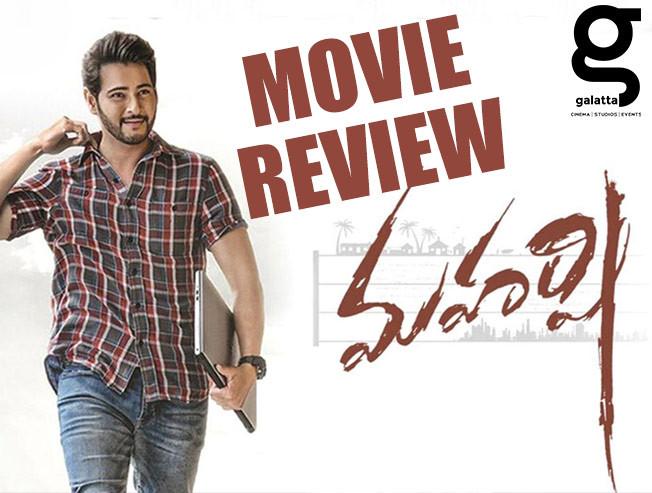 Maharshi Movie Cast & Crew
Production :
Vyjayanthi Movies,PVP Cinemas,Sri Venkateswara Creations
A highly rich CEO settled in America comes to the aid of a group of farmers who are being exploited by a corporate businessman. This is the core plot of Maharshi, but the film has a lot more to offer, a few interesting and a few unwanted. The director took the entire first half to take us into the world of 'Rishi,' an extremely intelligent and confident young man who thinks of nothing else but himself. However, when he realizes that his career was built because of sacrifices, he changes his definition of success. 

Though the film follows a very traditional structure in its narrative, it does manage to engage the audience well. Maharshi holds the usual theme, loaded with family emotions, social responsibility, love, action, and comedy. It even has traces of films like Srimanthudu and Swades yet succeeds in its own unique style.
The main issue with Maharshi is that the film gets distracted way too much from its core plot, at least during the initial phase. It starts off in a fashion to show who Rishi is, then they take us to his college life and eventually the story begins in the second half. Having said that, the college portion was lively enough to make us forget the flaws in the screenplay. Perhaps the nature of the story is such that the film can't help but be obvious and quite melodramatic at times, but it gets better as it goes along and builds to a moving finish.

Mahesh Babu, like always, floors the audience with his charisma, style, body language, and unique dialogue delivery. He is generally criticized for his unobtrusive expressions; some call his acting lifeless but he has his inimitable style and works by his rules. The conviction with which he delivers the dialogues added with his style and charisma, it takes time for Mahesh Babu to grow on you, but once he does, he is irresistible.
Seeing two top middle-aged heroes Mahesh Babu and Allari Naresh rubbing shoulders and going back to college might seem funny at first but they do match it up with their performances. Allari Naresh gets a role that would accentuate his eccentricity at the same time bring out the emotional side of him. It's his forte and there shall be no second thoughts, he aced it with ease. Pooja Hegde's character has very minimal scope in this tale and she makes sure not to overdo any part and understands the demand well. Special mentions to Jayasudha, Prakash Raj and Jagapathi Babu are due for their sincere work, irrespective of the traction their character holds. 
Though the film has space for great BGM, music is very conventional. The placement of songs is highly predictable. The other technical parameters like the cinematography and minor CG works befit the grand scale of the film. The action sequences choreographed in the film are crisp but sadly there are not many to keep the fans hooked throughout.

Maharshi has a strong social message and when someone like Mahesh Babu advocates it with a pinch of all the other commercial elements, it reaches out to a lot of people. The director's vision to promote farming is commendable but showing friends in a bar discussing doing weekend farming as a hobby looks like a joke and it defeats the overall purpose. 
Overall, Maharshi is a 3-hour long social drama which is highly entertaining at points and keeps the attention of the audience intact. The show ultimately belongs to Mahesh Babu who upholds the film throughout.
Verdict: There is no getting away from it, Mahesh Babu has produced another crowd-pleasing film!
Galatta Rating: (
2.75

/5.0 )
User Review