Movie Run Time :

2:40: Hrs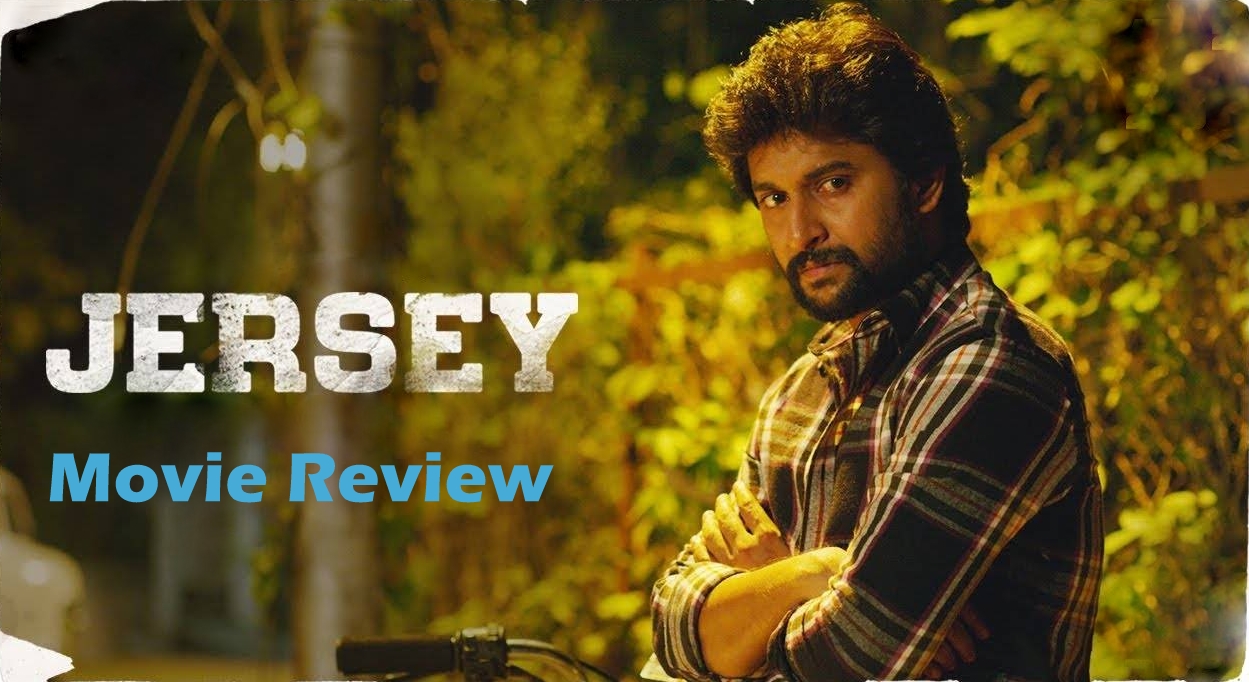 Jersey is an emotionally made tale that talks about an ageing cricketer who resurrects his career after failing to raise money to buy a cricket jersey for his son. Arjun - a former Ranji player who quit cricket at the age of 26, wishes to play for the Indian team at 36. Does he make it to the squad? This film certainly has a lot more to say than just about his struggles. 

Jersey stands unique in a lot of ways; it stays very true to its genre to start off. Generally, when people make a movie about cricket, they fix corruption to be the major hindrance for the hero that stops him from attaining his goal. Unlike those films, in Jersey, the protagonist has a completely different set of obstacles. At one point, you might think that Nani has chosen a self-destructive path owing to his attitude issues but only towards the end you get to realize the logical reasoning behind his decisions. 

Director Gowtham Tinnanuri has to be credited for the way he has treated the film with not much force-fitted theatrics, yet grabbing the attention of the audiences throughout the film. Cricket is not just about hitting sixes and fours; our hero keeps hitting nothing but boundaries throughout the film. Maybe, the director could have concentrated a little more on the other aspects of batting. Apart from that minor flaw, you get a feeling that you are watching a biopic of a real-life cricketer, featuring a real-life cricketer. There were one or two dramatic moments which looked essential for the script and they were not overly done.

Above all, Nani looked like a professional cricketer excerpt for the way he ran between the wickets. Even that you can ignore, since his coach asks him to work on his fitness and agility. The amount of effort that he has put in to fit into this role is impeccable and he deserves a bag full of appreciation. Not just as a sportsman, even as a loving father, Nani has excelled in his roles. 

Shraddha Srinath has an emotional role; the character is constantly in a dilemma and hates what she is doing but has got no choice. She does a brilliant job without making any fuzz. Even during the climax sequence, her facial expressions without tears conveyed how the character would be feeling. But let's not forget the silent show-stealers Ronit Kamra, the cute little boy who plays Nani and Shraddha's kid. Gowtham has extracted some great acting from all the supporting artistes too. Not a single frame looked amateurish.

Jersey is very well supported by its technicians, Anirudh has given a brilliant score that suits the genre of the film. At times he may seem overpowering but mostly it works. With not much of CG works, the team has managed to show some perfect cricketing moments and the man Sanu Varghese deserves a lot of credit for that and editor Navin Nooli stands as an unsung hero to pack this film with a punch knowing what to omit. 
Verdict :Jersey is a startlingly resonant yet unabashedly entertaining slice of a cricketer's life. It earns its emotional moments and also takes the audience along.
Galatta Rating: (
3.25

/5.0 )
Public/Audience Rating
Jersey
Jersey is a Telugu movie. are part of the cast of Jersey. The movie is directed by Gautham Thinnanoori Music is by Anirudh Ravichander . Production Sithara Entertainments.