"Lockdown extension not recommended in TN": Health expert committee after meeting with CM
By

Vivek Raj

| Galatta |

Jun 29, 2020, 02:00 pm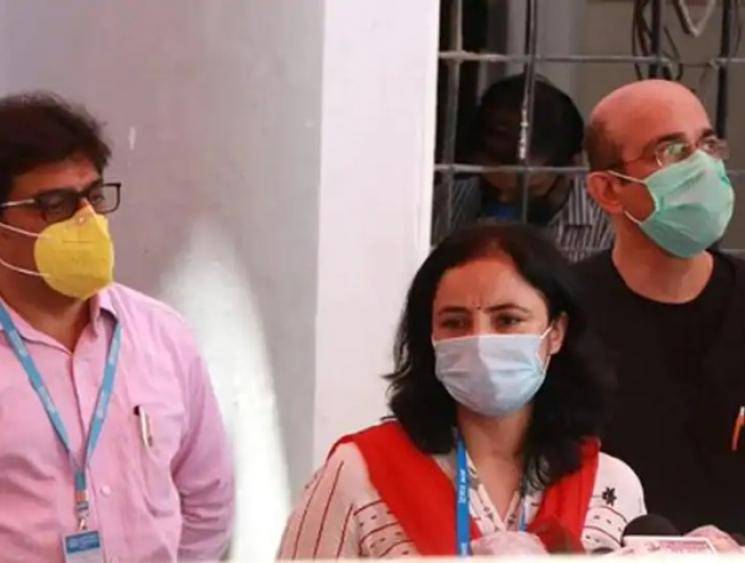 Tamil Nadu government had ordered for complete lockdown in five districts across the state including Chennai with relaxations permitted in the remaining districts. With lockdown 5 scheduled to end on Tuesday, Chief Minister Edappadi K. Palaniswami held a meeting with an expert committee of health officials on Monday to assess the current situation. The meeting, which began today morning, extended upto lunch, after which the medical team addressed media persons.
Speaking at the press meet, the expert committee said, "The death toll in Tamil Nadu is considerably less-paced in comparison to other states across the country. Testing has been increased in several districts including Chennai over the past few days. We have also given instructions for testing to be further increased in a few select districts. Tamil Nadu is the only state where testing for COVID-19 has been increased multifold. The doubling of the spread of coronavirus in Tamil Nadu has also been found to be on the decline,".
When queried about the extension of lockdown, they stated, "Our team has not recommended the extension of lockdown to the Chief Minister. Lockdown is not the only remedy to contain the spread of coronavirus. There is no necessity for the lockdown to be extended in all the districts. We have not asserted for the lockdown extension in all areas in Tamil Nadu. The state cannot continue to remain in a lockdown mode for a long time. The spread of the virus is increasing due to the assembly of the people and public transportation, which we have requested the government to be brought under control,".
They further added, "Public cooperation is essential and fundamental in preventing the spread of the virus. The intensity of the virus is severe in areas where concentration of the people is more. People need not panic on account of the spread of the virus. They should come forward to quarantine themselves from the mainstream of the society as soon as they notice some symptoms. Since 80% of the people have shown mild symptoms of the virus, they are requested not to get panicky. In the event of people experiencing a loss of smell and taste, they are instructed to head to a nearby hospital and get a health checkup done."