Tamil Nadu government bans Public and Private Transport services till July 31
By

Vivek Raj

| Galatta |

Jul 13, 2020, 05:35 pm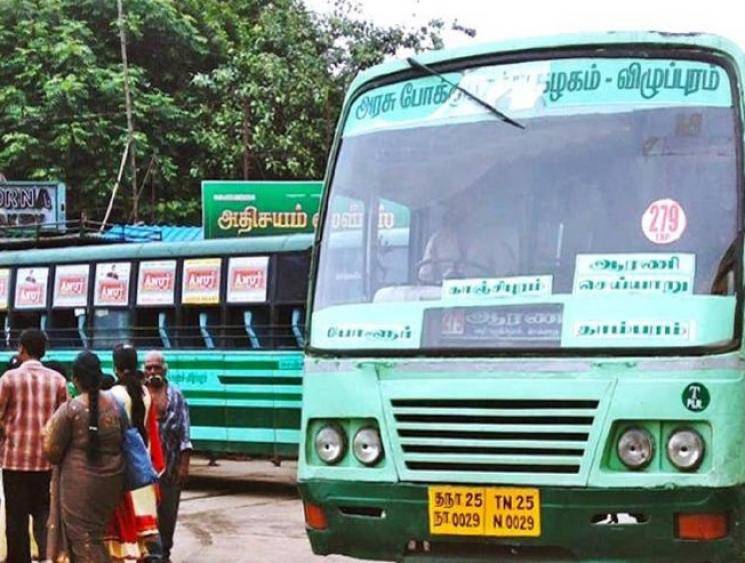 Tamil Nadu government on Monday issued an order stating that the ban on Public and Private transport services in the state will continue till July 31 in order to stop the spread of the coronavirus pandemic. Transportation services in the state were stopped after the nationwide lockdown began on March 24, as announced by Prime Minister Narendra Modi. With several relaxations already in force, as part of the 'Unlock 2', the lockdown in the state had been extended till July 31, in order to contain the COVID-19 outbreak.
With a view to arrest the spread of the novel coronavirus, Tamil Nadu government started making all-out efforts as in war-time operations. As part of the efforts to contain the spread of coronavirus, inter-state and intra-state transportation services were suspended from July 1 to July 15. The state has appealed to the people to extend full cooperation to all the efforts being undertaken by the government to contain the spread of the virus.
Tamil Nadu is the second worst-affected state in India due to the COVID-19 outbreak as 1,38,470 positive cases have been recorded with the death toll currently standing at 1,966 so far. There were 4,244 new COVID-19 cases recorded in Tamil Nadu with 68 deaths linked to the disease on Sunday. At present, the total number of active cases in entire Tamil Nadu stands at 46,969 while the number of active cases in Chennai alone stands at 17,469.
Chennai has been the most-affected district in the state with 77,338 cases reported to date from the district alone while Madurai has been gradually climbing up for more number of cases per day with 319 new cases recorded on Sunday taking the total to 6,078. There were 3,617 new recoveries in TN yesterday, taking the total number of discharges to 89,532.