July 11 - TN COVID Update: 3,965 New Cases | 69 New Deaths | Total - 1,34,226 Cases & 1,898 Deaths
By

Vivek Raj

| Galatta |

Jul 11, 2020, 06:37 pm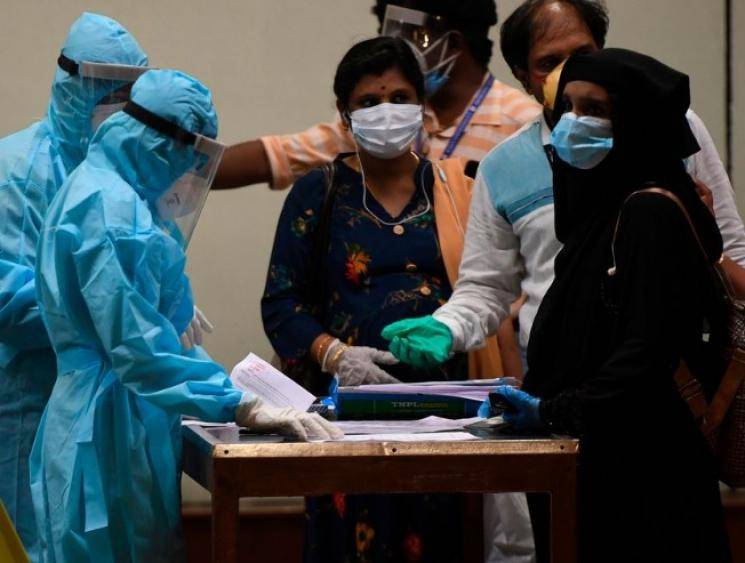 Tamil Nadu government on Saturday issued a new media bulletin in regard to the state's response to combat the coronavirus pandemic. The state has recorded 3,965 new positive COVID-19 infection cases on July 11 taking the total number of cases in the state to 1,34,226. The total number of active cases across the state as on today is 46,410.
Chennai has witnessed the biggest damage in terms of loss of lives and the number of positive cases. However, the district on Saturday recorded 1,185 new cases taking the overall count to 76,158 cases. The city has seen a drastic dip in the number of positive cases over the past week, which can be attributed to the complete lockdown. The past four days had seen cases not crossing the 1,300 mark with the city today witnessing another significant improvement as the positive cases have gone below the 1,200 mark. At present, Chennai city alone has 17,989 active cases.
TN government also revealed that 69 people passed away due to the coronavirus on Saturday with the state's death toll shooting up to 1,898. Among the 69 people who passed away today, 51 died in government hospitals while 18 breathed their last in private medical facilities. In the meantime, there has also been notable improvement yet again in the number of people who have made a recovery in the state with 3,591 patients getting discharged taking the total number of recoveries to 85,915.
The total number of samples tested across the state today are 37,825 while the overall count has been announced to be 15,66,917. In addition, the number of persons tested today are 36,628 with the total in the state going up to 15,00,909. A private lab opened today at the Saveetha Medical College and Hospital in Chennai has taken the number of functioning COVID-19 testing centres in Tamil Nadu to 102, among which 53 are state-run while 49 are private medical facilities.
It has also been announced that a meeting presided by the Tamil Nadu Chief Minister Edappadi Palaniswami with the State Cabinet ministers will take place on July 14 in order to review the progress made in containing the spread of COVID-19 including other related issues. It is believed key decisions will be taken, which might be announced after the cabinet meeting.
Below are the overall coronavirus statistics in Tamil Nadu on July 11: