Vishwaroopam 2 Movie Review
(2018)
Vishwaroopam 2 Movie Review - Vishwaroopam II is a Tamil action film written and directed by Kamal Haasan. Vishwaroopam 2 features Kamal Haasan alongside Rahul Bose, Shekhar Kapur, Pooja Kumar and Andrea Jeremiah, reprising their roles.
News | Review | Wiki | Gallery
Review By :
Galatta Review Panel|
Release Date :
10-08-2018 |
Movie Run Time :
2:21: |
Censor Rating :
U/A
| Publish Date :
2018-08-10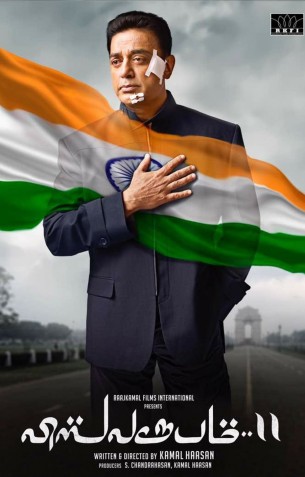 Movie Review
Vishwaroopam 2 is a Tamil action film written and directed by Kamal Haasan. Vishwaroopam 2 features Kamal Haasan alongside Rahul Bose, Shekhar Kapur, Pooja Kumar and Andrea Jeremiah reprising their roles.
It is both the prequel and the sequel to the happenings of Vishwaroopam 1. How the international spy, Kamal Haasan as Wizam Ahmed Kashmiri tackle a terrorist group forms the crux of the story.
Kamal Haasan's all-around performance, style, and presence in Vishwaroopam 2 are very good as always, more than that, he has struck the top-notch chord yet again as a filmmaker. His direction is ultimate, he has handled every aspect of the film Vishwaroopam 2 with so much care with exceptional detailing and a mind-blowing narrative that links each and every knot tight. The connection he brings in from flashback to current situation is wonderful to see.
The script in Vishwaroopam 2 is great with loads of twists to pack the punch of the audience on a frequent basis. The screenplay is gripping and can also be called a piece of art as the execution is beautiful and threads get untied in an interesting manner. Dialogues in Vishwaroopam 2 are awesome and contains a fire along with it, the social ones excite and make us clap too. There are very few downfalls in the progress, the romantic elements put down the intensity level by a bit.
Andrea Jeremiah appears in a noteworthy role in Vishwaroopam 2, she has done very well in the action portions. Pooja Kumar is impressive, innocent and does fine too. There is a quarrel at times between the two female leads which could have been avoided. Waheeda Rehman as Kamal's mother smoothens the moment in a small role. The villains exist with a hard-hitting purpose and the impact is powerful as the characters and performances are ultimate, especially Omar's sidekick Salim played by Jaideep Ahlawat.
In Vishwaroopam 2, Ghibran's songs are soothing and bang on at the same time as the theme track. Background music perfectly blends with all the situations, the best thing is that he has matched the epic work of the part one. Sanu Varghese and Shamdat Sainudeen's cinematography has lived up to the intensity of the story, the massive visual experience conveys clearly. Editors Mahesh Narayan and Vijay Shankar have understood the seriousness of this complex back and forth narration and have worked accordingly, their work is also the reason for a seat-edge engagement.
It was overwhelming to see Kamal Haasan performing risky stunts himself even at this age, blood factor gives a realistic touch in Vishwaroopam 2. The stunt sequences are cinematic, yet packs a solid punch. The visual effects in Vishwaroopam 2 could have been better, the work is decent but the quality looks a bit artificial at certain places. Same like the part one, the data collection is mind-blowing. The usage of technology is phenomenal. Every time the doubts are explained with a unique storytelling, the mystery element shines with guaranteed goosebumps.
Verdict
Kamal Haasan's master storytelling makes this action spy thriller in to a splendid intense experience.
Galatta Rating: ( 3.5 /5.0 )
Public/Audience Rating
TAGS : Kamal Haasan, Rahul Bose, Shekhar Kapur, Pooja Kumar, Andrea Jeremiah