Galatta Review Board
Release Date :

08-03-2019

Movie Run Time :

2:9: Hrs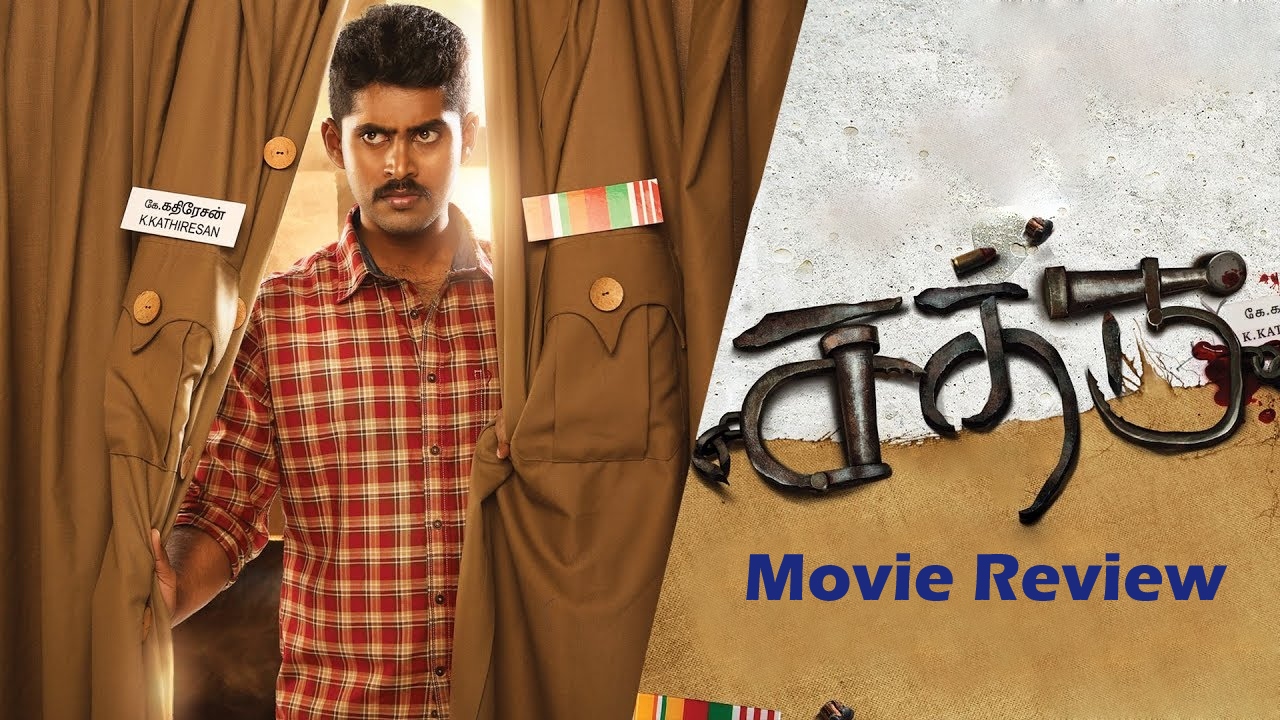 Sathru is a revenge crime thriller in which Pariyerum Perumal actor Kathir plays the role of a Sub-Inspector. Kathir as Kathiresan is a strict cop who even doesn't care about his higher officer's orders, to be honest to his job. Laguparan plays the baddie who kidnaps children for money. The interesting cat and mouse game between them when things get personal forms the remaining plot.
Kathir has played his part well, though it feels he is a miscast initially as there were some heroic moments that could have had a bigger impact with a bigger star. But, as the film progresses, Kathir justifies his character and stays true to it and we get to see an intense performance from him. Srushti Dange as the female lead is needless to the script and she has no big scope. Also, her portions have been chopped off at the editing table which is clear when the making video is shown at the end.
Laguparan's character is strongly written and he appears to be a menacing antagonist with his commendable performance. The supporting artists in the antagonist side fit in their roles, but they have gone above the meter at many places in terms of acting. Also, despite being experienced actors, the characters in the protagonist' side don't get to impress as they have very less importance.
Naveen Nanjundan's writing is fair and it has the potential to satisfy the audience. The issue is with the execution and the film becomes inconsistent at various levels. Also, it lacks reality and ends up cinematic with artificiality. The dialogues are flat and hence the impact is just on the ground level. Until midway, the screenplay is slow and not engaging. Fortunately, the second half picks up the pace and the last one hour travels with an energetic momentum.
The music is loud and high and the songs fail to impress. The background score is average and the villain's soundtrack reminds us of a recent big star film's popular theme. The cinematography and editing are pretty convincing and add up to the positives.
The logical loopholes are quite high and that probably adds in alienating the audience from the film. A selective set of portions are high on exaggeration and it becomes a highly melodramatic affair. The predictable twists also look force fitted in the screenplay.
Verdict :With better execution, Sathru would have been a decent cop thriller but still once watchable for its second half.
Galatta Rating: ( 2.25 /5.0 )
Public/Audience Rating
Sathru
Sathru is a Tamil movie. are part of the cast of Sathru. The movie is directed by Naveen Nanjundan Music is by Amresh Ganesh . Production RT Entertainment.