By

Ashwin Prabhu

| Galatta |

06:09 PM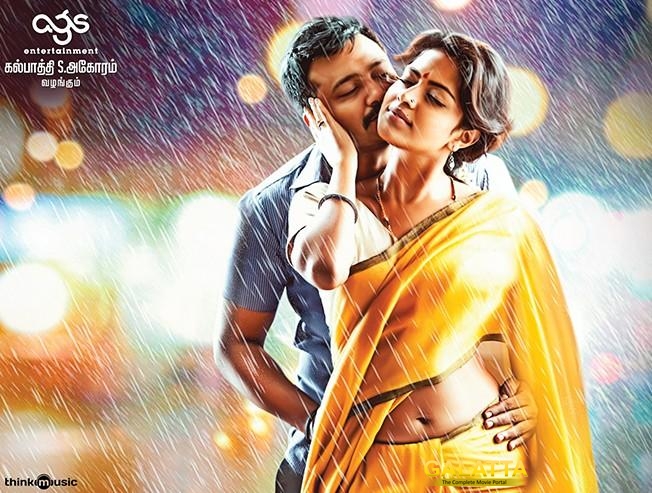 Nee Paarkum by Sathyaprakash
With very little usage of instruments, Nee Paarkum Kannoda is a melodious number sung by Sathyaprakash. The entire song has been composed in such a way that you will feel like walking through the beach during sunset or enjoying a rainy day with a coffee.
It's definitely a top of the charts material especially for those who love melodious romantic numbers. Sathya Prakash's voice is very soothing and nice to listen made much better with mild tones of flute and deep strings in the background towards the end.
Achukku Buchukku by Sanjana Kalmanje
Starts off on a very jubilant note, Achukku Bucchukku is a bit of a regular composition which focuses on the heroine and her emotions. Often such songs are used to introduce the character in a film but music director Vidyasagar has managed to keep the tempo high on this one, making it a cool party number.
Once again, the type of instruments used in Achukku Buchukku and the middle interludes makes it very pleasant to the others. Give it a shot with a good pair of earphones and you are sure to lose yourself in the brilliant bass used by the composer in the middle portion.
Neenda Naal by Karthik and Swetha Mohan
Get ready for a strong Carnatic melody brilliantly baked in cinematic music that should make it appealing to majority of the listeners. Swetha Mohan is the star of the song in which she takes you for a ride with her soul stirring voice and beautiful rhythm.
A strong highlight of Neenda Naal lies in its tune which may resemble some old school songs but the right mix of bass, violin and cello makes it as contemporary as it could get. Besides, it's been long since we have had a superb melody in Karthik's voice. This song satisfies all your musical cravings.
Thiruttu Payale 2 Theme Music
Peppy, vibrant, intriguing and a bit of Desperado thrown in there! Thiruttu Payale 2 is a con flick which is evident only with this theme music. Music director Vidyasagar has sung the song himself.
There aren't many instruments in the song but it's the lyrics and the tone of the song that makes it an appropriate theme music for the story the director wants to convey. Just listen to this when you are on a ride or during a cozy afternoon. The Wild West feel is rocking in this theme.
Verdict – Best in class, a comeback album for Vidyasagar