A Book On 'Thalapathy' Vijay Titled
Thalapathy Vijay Book The Icon Of Millions Officially Launched - No doubt this book will be one Vijay fans everywhere will not want to miss as author Nivas Banuchandar says he has written from a fan's perspective right from the bottom of his h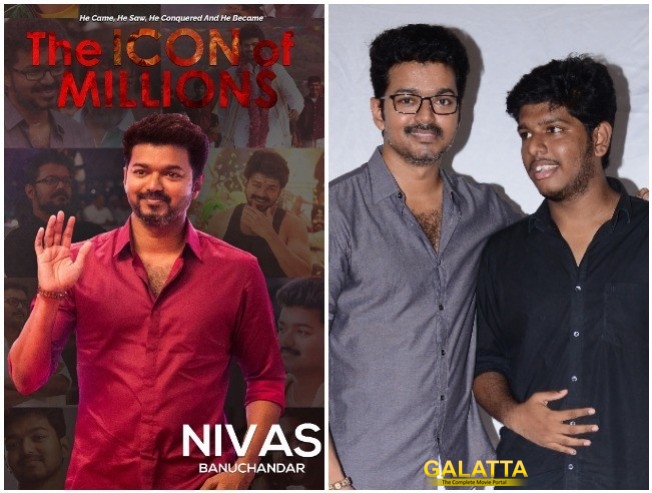 By

Vivek Raj

| Galatta |

February 26, 2018 16:36 PM IST
Actor Vijay needs no introduction as he is one actor who commands an army of fans across south India especially in Tamil Nadu and Kerala too.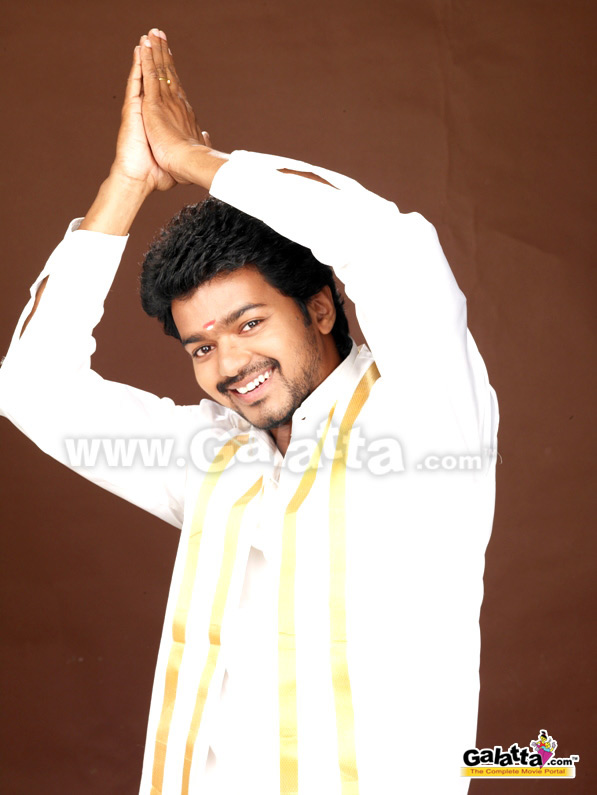 Lovingly called as 'Thalapathy' by his fans, Vijay is at present one of the most popular actors in the nation with his fan following growing higher with the passage of each day.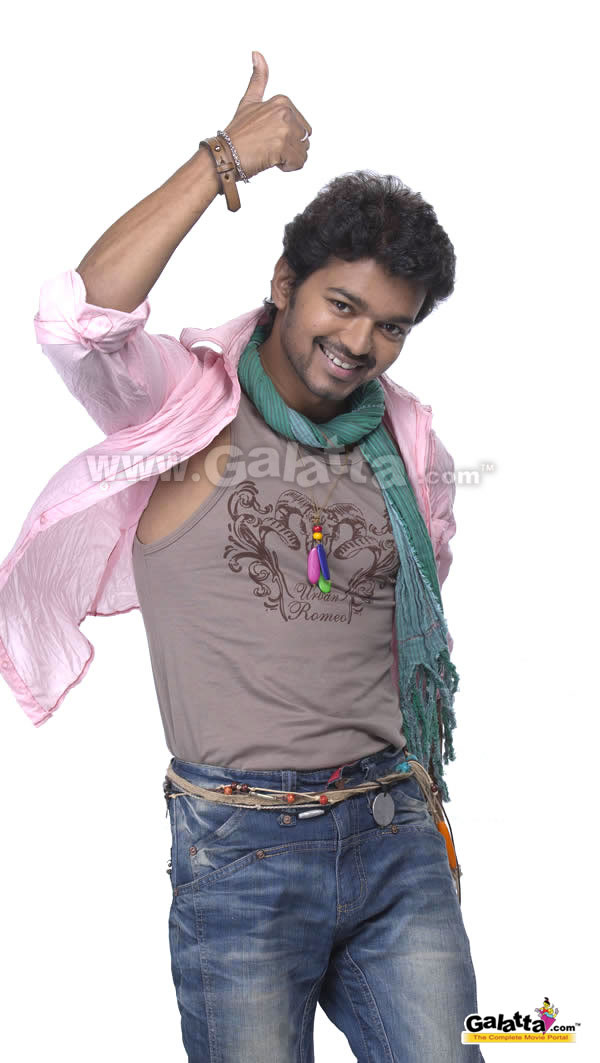 His last film Mersal released in 2017 once again established his star power with the film going on to rake in over 200 crores in box office collections.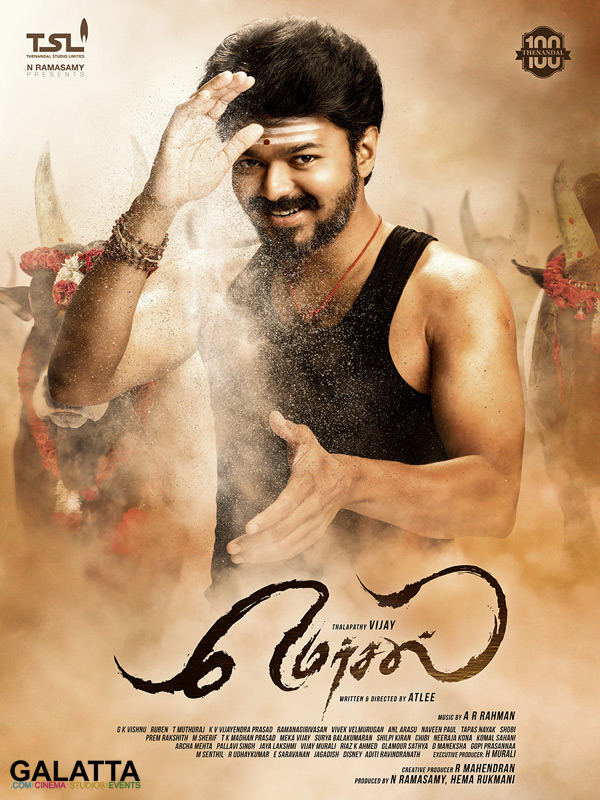 Vijay is at present working on ace director A. R. Murugadoss's next tentatively titled Thalapathy 62/Vijay 62 being produced under the Sun Pictures banner.
That said, an up-and-coming author, Nivas Banuchandar, an engineering college student has now written a book on Vijay titled 'The Icon Of Millions', which will go on sale online from March 2.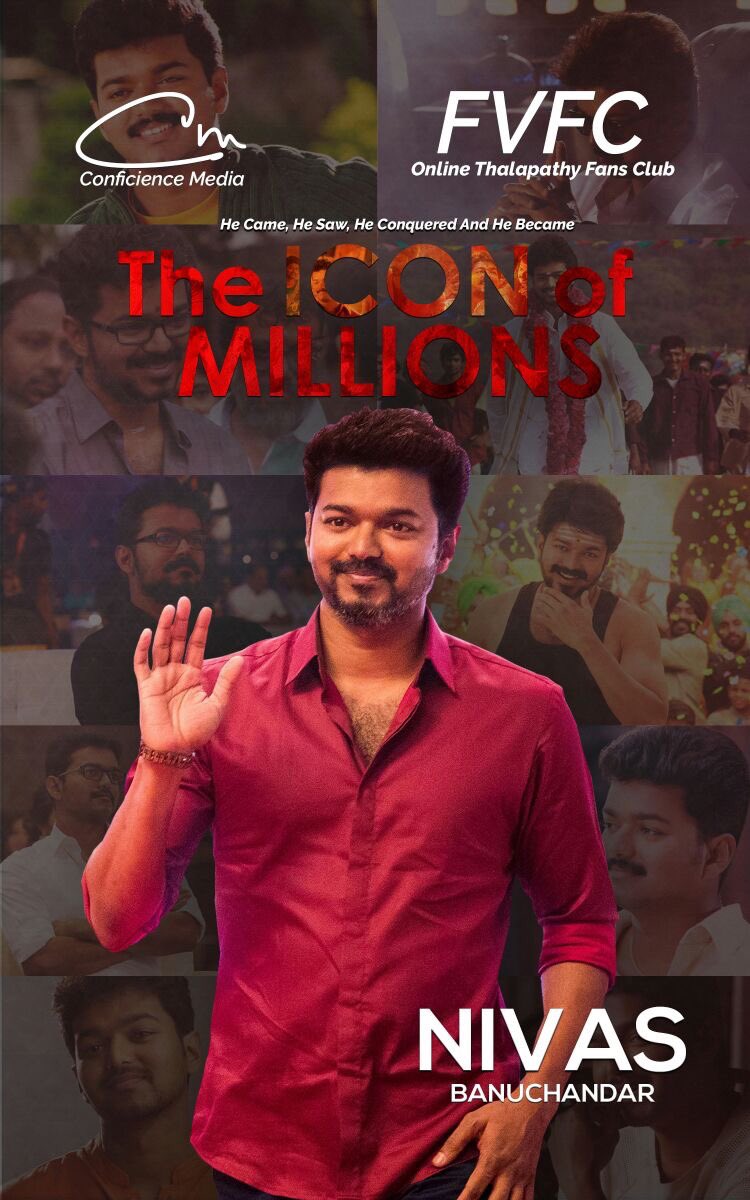 Launched yesterday with the support of Online Thalapathy Fans Club, Nivas had written 'The Icon Of Millions' as a tribute to Vijay and goes on to cite in his book why the actor holds the status equivalent to a god for them all.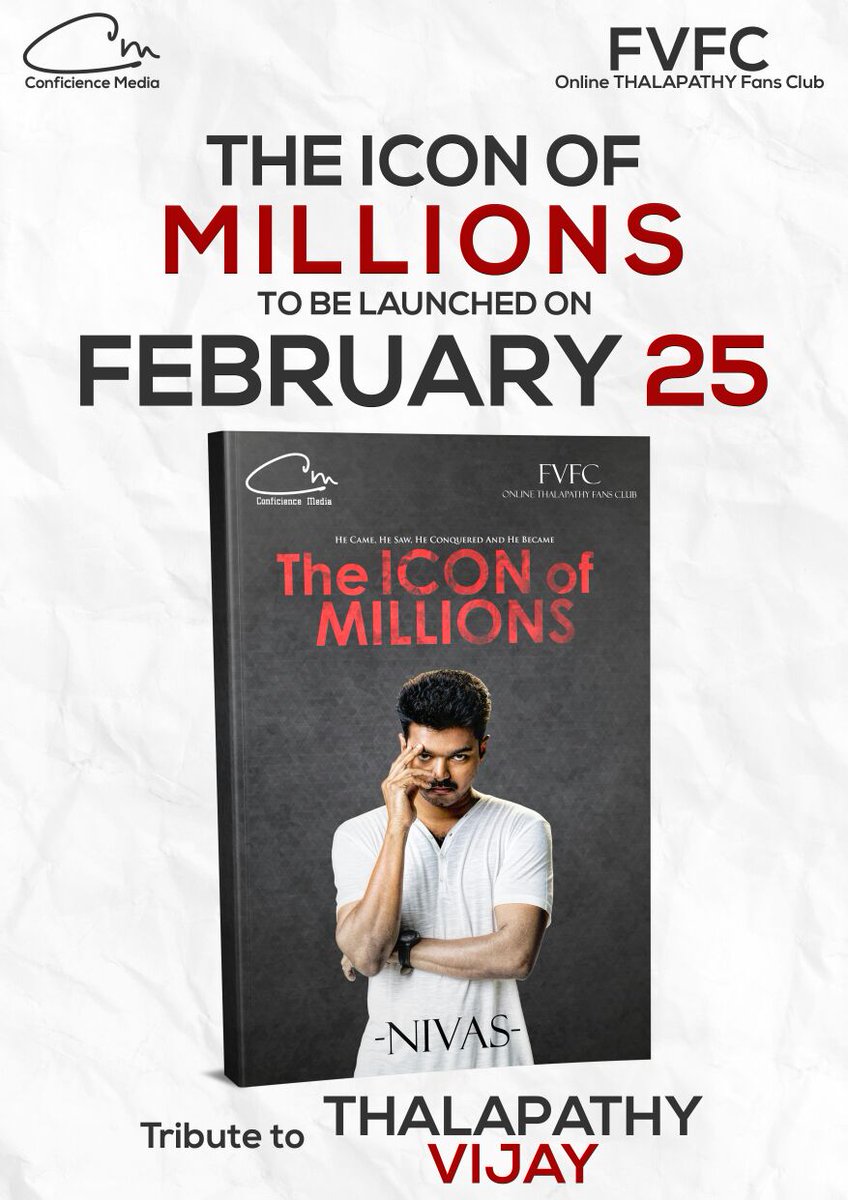 In an exclusive interview with Galatta, Nivas states he has been a Vijay fan since his childhood and that his adoration for the actor started when his parents first took him to watch Poove Unakkaaga.
Nivas had wanted to do something for Vijay and in his name and, decided to take a different approach in comparison to other fans' song/dance tributes. He states as a fan not many have written books on their favorite stars and Nivas states Vijay has served as a big inspiration in his life apart from being just an on-screen hero.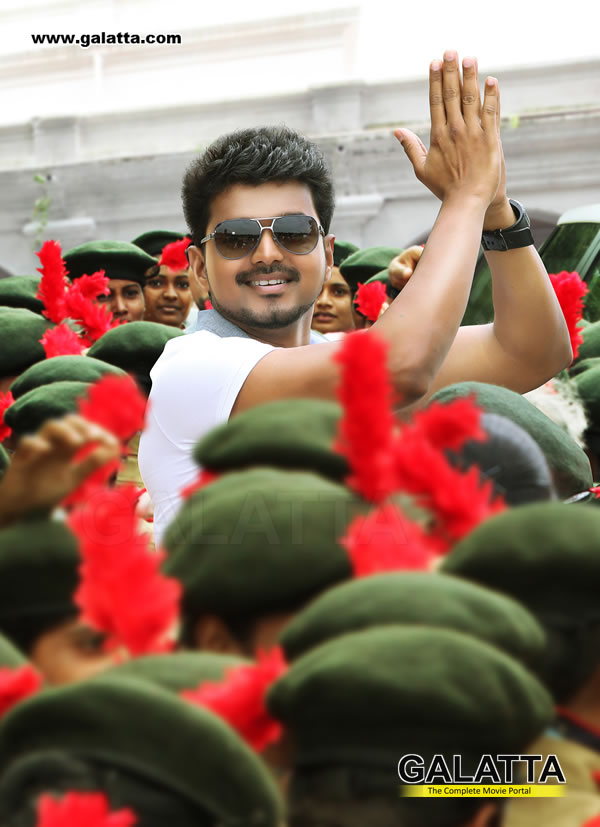 Nivas added he got an opportunity to meet Vijay last year and informed the actor he was writing a book on him to which the actor queried about what he was doing in his life.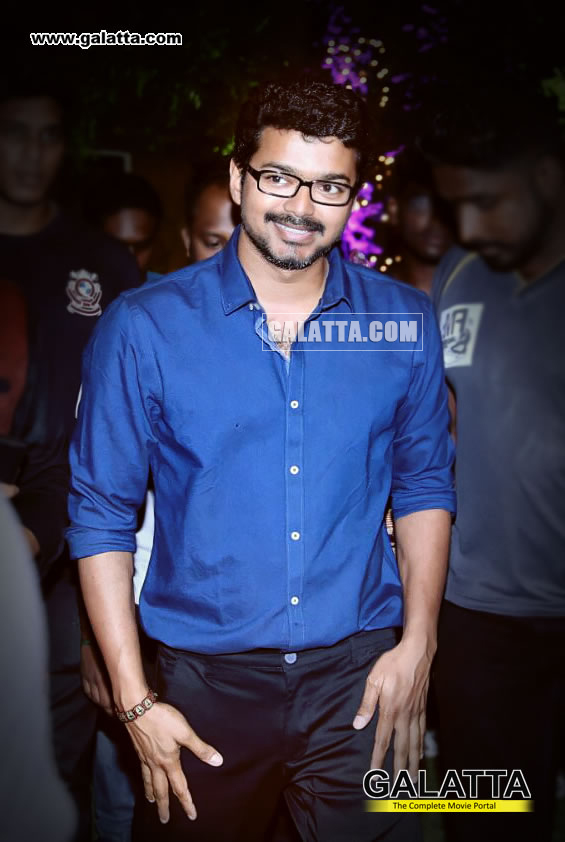 The youngster further added, "Vijay had asked me why I was doing all this and I simply said I wanted to do something for you since you mean a lot to me and all us fans".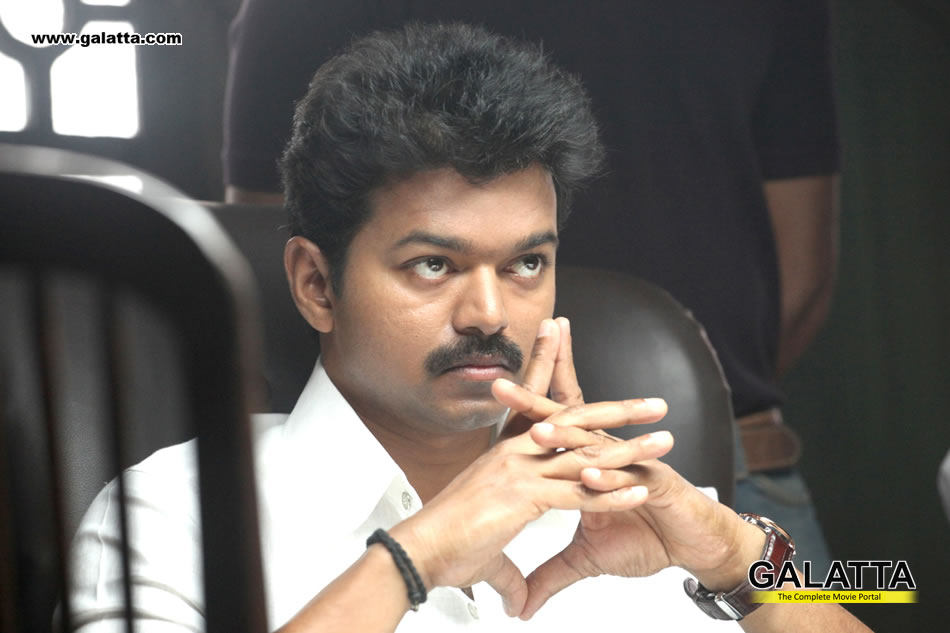 'The Icon Of Millions' book was launched by Vijay's manager after Nivas had produced a rough draft to him, who had passed it on to 'Thalapathy'.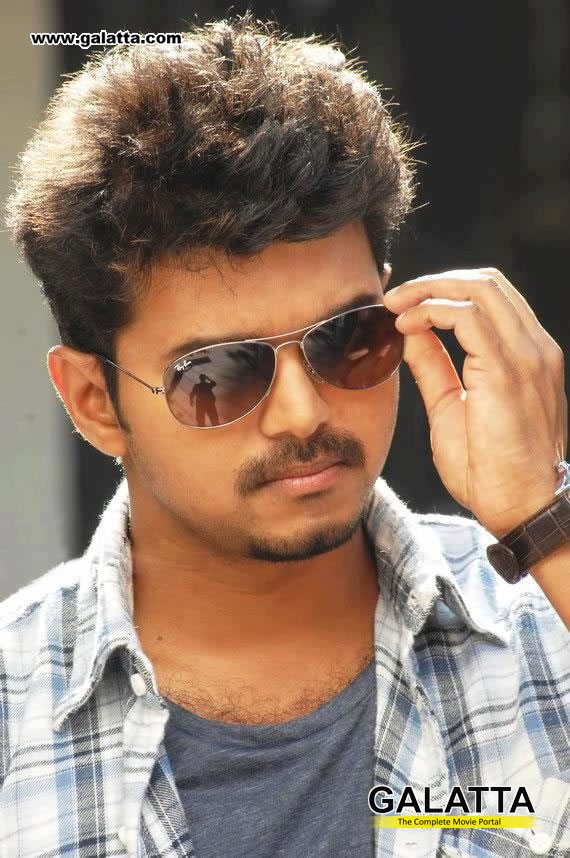 Upon its approval, Vijay offered Nivas the opportunity to launch the book in his own office since other venues might charge a lot more and might not be feasible for the young and aspiring author.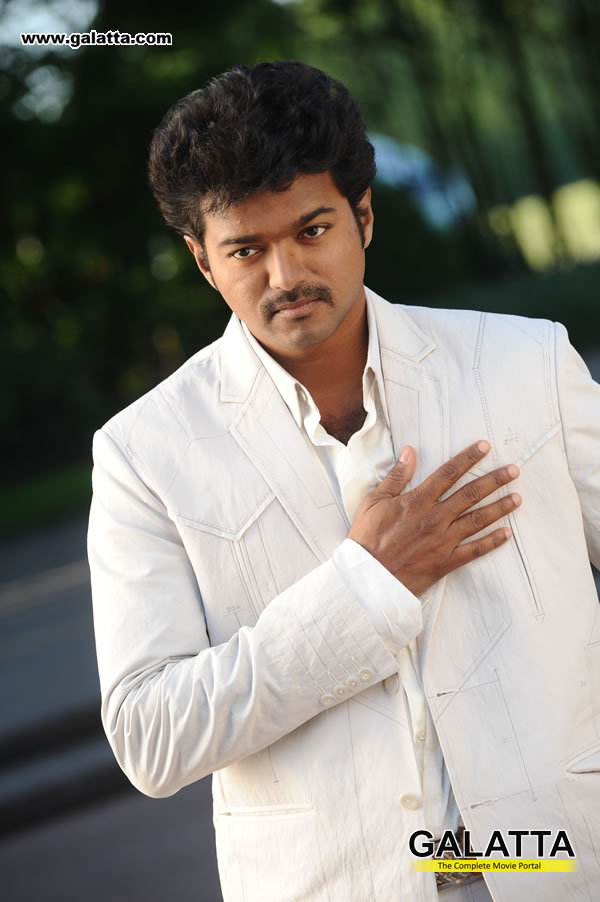 Speaking about the book, Nivas says 'The Icon Of Millions' is mainly the dream of a Vijay fan and how each and every move of the actor moves them in a personal way.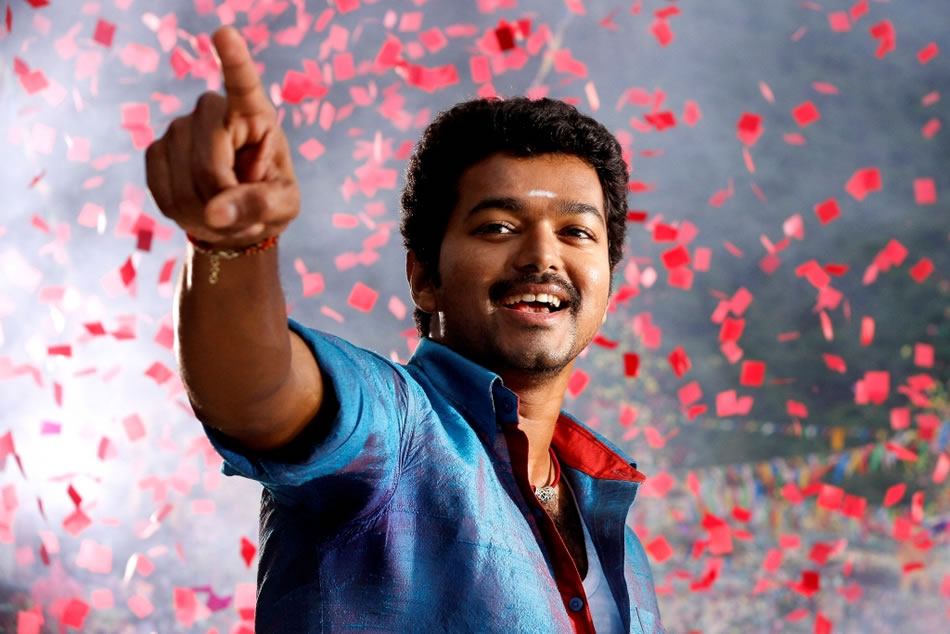 He further added the book also addresses haters of Vijay with the question, "why they need to hate him unnecessarily when he's one of the most loved stars across south India"?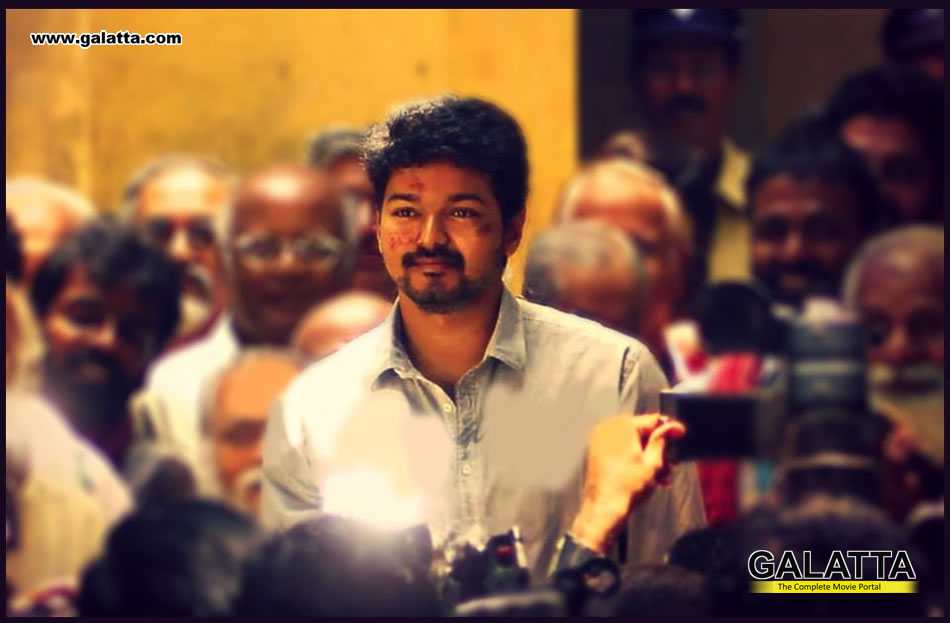 Nivas stated the book was first announced last year at a popular theatre in Chennai where Theri was screened on the occasion of its first anniversary.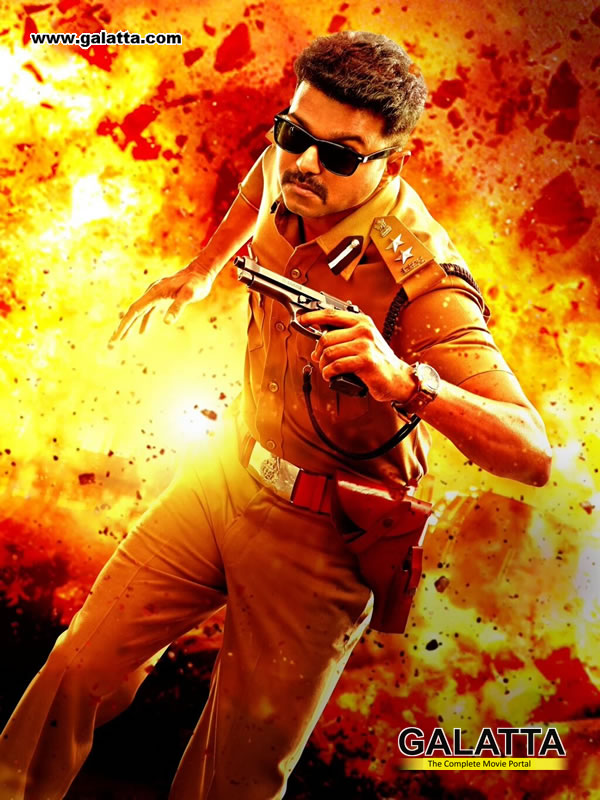 It must be noted C. Joseph Vijay now joins the rank of other yesteryear stars like 'Superstar' Rajinikanth,'Ulaganayagan' Kamal Haasan, Amitabh Bachchan and, current generation actors namely Shahrukh Khan and Salman Khan.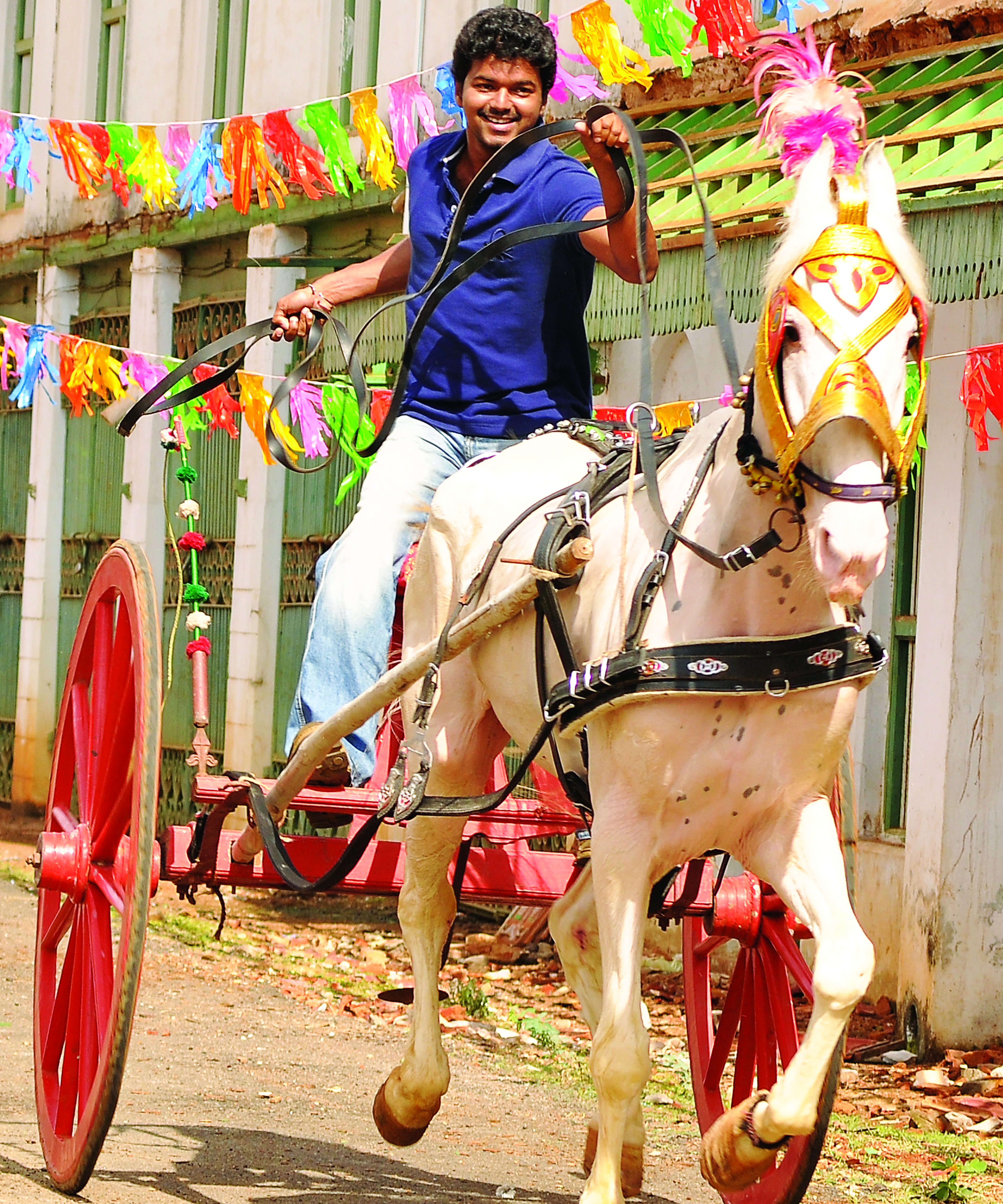 No doubt, this book will be one Vijay fans everywhere will not want to miss as Nivas says he has written from a fan's perspective right from the bottom of his heart.
TAGS: Vijay Theri, Mersal, Thalapathy 62,