'Rajini, Ithu Un Kaalam Da!' - Sivaji Ganesan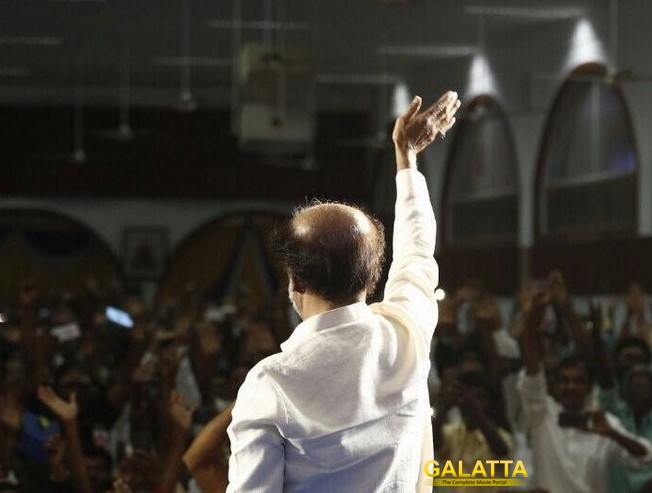 By

[

December 29, 2017

]
On the fourth day of the Fans Meet, Superstar begins his speech by reminding that there are only 2 days more for the Big Day - 'Announcement on Political Entry'.
As it is a day for Coimbatore fans, he shares anecdotes on his Gurus - Sachithanandhar and Dhayanandha Saraswathi who are based in Coimbatore. He talks about how he met them and how he was also part of the last day of the journey.
When he once went to Coimbatore Airport, his fans were shouting slogans for him and Sivaji Ganesan was there which made Superstar very uncomfortable but the veteran actor told him to accept that it is his time and enjoy it. He also made sure that Superstar gets into the car first and sent him off.
Recently, Superstar was asked to come a little late to the same Airport as a current top star is arriving at the Airport and his fans are waiting there. Superstar says that he immediately thought of Sivaji Ganesan and understood that the time for next star has come.
That is Superstar!