Galatta
|
12:00 AM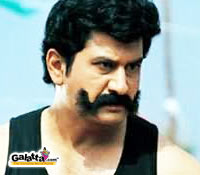 Suman still going strong
Veteran actor Suman, who recently joined the Congress, said the Tamil State Government award for the best villain in Sivaji will be his most prized possession in his
32 years in movies.
Recalling the Sivaji experience, Suman said he had to pass the Shankar test before getting a chance to cross swords with Superstar Rajinikanth. It only showed that one cannot take anything for granted in the industry, as Shankar had rejected around 300 aspirants who vied for the coveted role, he recalled.
Recalling his association with Rajinikanth, Suman said their friendship began during the Thee days where Suman donned the role of a police officicer to clinical perfection.
Going down memory lane, Suman felt the movie which brought him fame in Tamil was Darling Darling Darling where actor-director K. Bhagyaraj gave him ample footage on a parallel track with the hero. "Things were not the same once my debut Telugu venture Tharangini smashed all the existing records," Suman said with true pride.
Looking forward to another round in Kollywood, Suman is busy with Murattu Kalai and Marupadiyum Oru Kaadhal. "I am at my most relaxed phase with nothing to prove," said Suman with his trademark killing smile.
TAGS :