Galatta
|
12:00 AM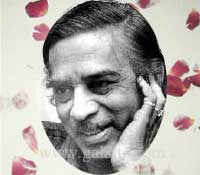 Sujatha awards announced
Uyirmmai Padhipagam and Sujatha Trust jointly organised a meet on the second death anniversary of�legendary writer Sujatha recently. Eminent film personalities Shankar, Rajiv Menon, Parthiban, Vasanth, Madhan and well-known people from various fields were present attended.
The occasion also witnessed the announcement of the annual Sujatha awards. A total of six awards including best compilation of short stories, poetry, collection of articles, novel and best website of the year award was announced at the meet. The awards carry a cash prize of Rs 10,000 and a citation.
The writer's true name was Rangarajan, Sujatha being a pseudonym. He has written over 100 novels, 250 short stories, 10 books on science, 10 stage plays, and a slim volume of poems. His very first story featured in a magazine�Sivaji in 1953. His short story Idadhu Orathil was published in a Tamil magazine in 1962 and he soon became a regular contributor. His writings are well known and much-read. His writing expertise took to the silver screen with�Gayathri, Priya and Vikram; eventually he became a popular�film writer as well.
Some of his latest works in cinema include Anniyan and Sivaji. Anandha Thandavam is the last onscreen adaptation of a novel by Sujatha. He was also working on the script for Shankar's much-anticipated Endhiran. However, nature's course stopped it, a great loss to Indian literature.
TAGS :