By

Ashwin

| Galatta |

11:25 PM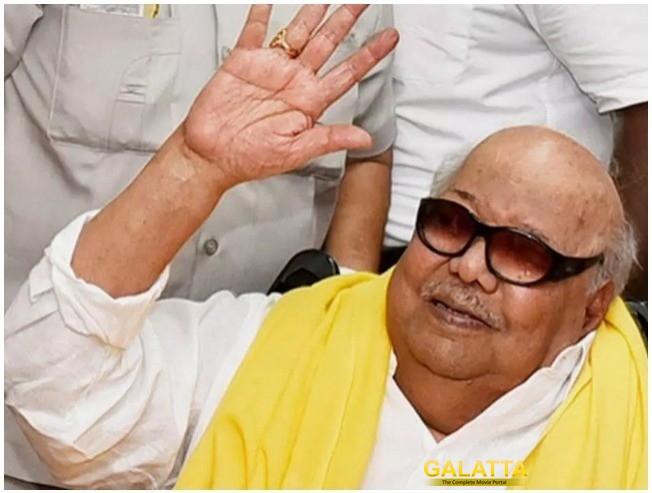 It is a hard situation for the people of Tamil Nadu as the lovable legendary Politician, Kalaignar Karunanidhi is ill and has been admitted at Kauvery hospital, Chennai for treatment. Everybody is hoping for him to become alright soon.
But, today afternoon (6th August), there has been a decline in his medical condition. And his relatives urged to see him while the DMK party members and general public are made to stand outside the hospital.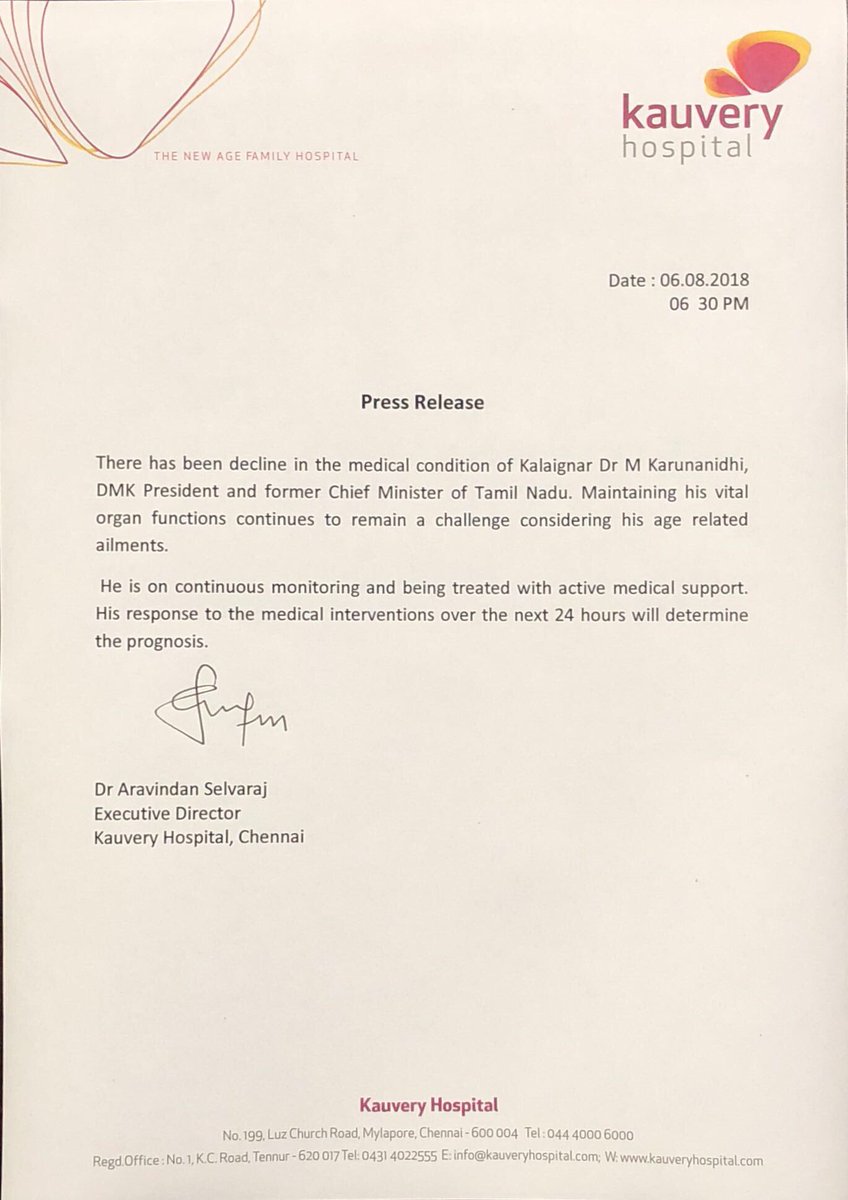 His relatives cum big shots like Stalin (DK's son), Udhayanidhi Stalin (DK's grandson), Dindugal Leoni (DMK party member) visited Karunanidhi at the hospital in the evening. Now around 10pm, they all have left the place, so it is believed that Kalaignar's health might be turning better. Let us all hope for the best. Note - DK stands for Doctor Karunanidhi.
Huge Crowd gathers at @KauveryChennai after setback in the health of @kalaignar89 pic.twitter.com/lygTAqcjpX

— Galatta Media (@galattadotcom) August 6, 2018