Sibi is confident of Kattappava Kanom
Sibi Sathyaraj is looking forward to continue his success journey through his upcoming fantasy-comedy Kattappava Kanom. Directed by Mani Seiyon (a former associate of Arivazhagan), Kattappava Kanom is being produced by Madhusoodhanan Karthik, Shivakuma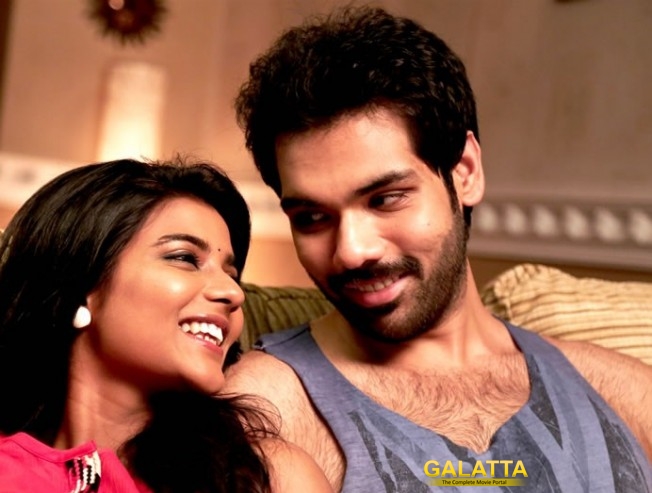 By

Ambili S

| Galatta |

July 19, 2016 20:52 PM IST
Sibi Sathyaraj is looking forward to continue his success journey through his upcoming fantasy-comedy Kattappava Kanom. Directed by Mani Seiyon (a former associate of Arivazhagan), Kattappava Kanom is being produced by Madhusoodhanan Karthik, Shivakumar, Venkatesh and Lalith under Wind Chimes Media Entertainment. Having Sibi Sathyaraj and Aishwarya Rajesh in the lead roles, Kattappava Kanom is filled with a bunch of talented actors that includes Chandini, Kaali Venkat, Mime Gopi, Yogi Babu, Livingston, Chitra Lakshmanan, Vijay TV Sethu, Thirumurugan, Jayakumar, Daddy Saravanan and Baby Monekha in the pivotal roles.
"The story of Kattappava Kanom revolves around a Vaasthu fish. To be more realistic and to fulfil the audiences' expectations, we have not used CG; instead, we have roped in a real Vaasthu fish to play the character Kattappa. As soon as I have got the approval for my story, the first thing I did was, buying a Vaasthu Fish and named it as Kattappa. Within few days we started to have a good companionship, through which I came to know that Fishes too have a sense of identifying," the director revealed. Meanwhile, Sibi Sathyaraj is hopeful that the film will have the right impact among the audience.
"After hearing the story from Director Mani, I have decided wholeheartedly to be a part of Kattappava Kanom. Just as director Arivazhagan, Mani has the potentiality in presenting unique scripts, and that will be proved after the release of Kattappava Kanom. For the very first time in the films, I play as a new-age modern youngster in Kattappava Kanom. This film will act as a well-packed entertainment combo for all type of audience," a confident Sibi revealed.
TAGS: Sibiraj Kattappava Kanom,