Pop Singer Arjun croons for Valibaraja!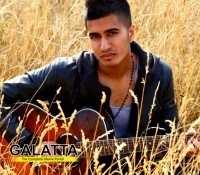 By

Saranya

[

May 21, 2014

]
Pop Singer Arjun from England has sung a special song for Vaaliba Raja. Directed by Sethu Gokul Ramanath, the film stars Sethu and Santhanam in lead roles, the duo has already teamed-up for Kanna Laddu Thinna Aasaiya. Radhan, who composes music for the film, wanted Arjun for the special song 'Achchacho Achchacho don't you worry', as this song is the highlight of the film. Radhan has also written the song.
Also, the composer has brought several hit songs from 10 films together in one single track, which has been sung by Gana Bala. The song was pictured on Sethu and Santhanam.
TAGS: Mynaa Sethu , Santhanam Vaaliba Raja,