Pooja all set to enter into wedlock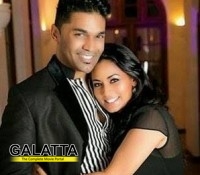 By

Janani

[

October 24, 2014

]
Actress Pooja put up a stellar performance in her previous film Vidiyum Munn. The exciting news is that Pooja is all set to enter into wedlock. She broke this happy news on her Facebook page.
She will be marrying Deepak Shanmuganathan alias Deepak Shah, who is a famous model and fashion designer in Srilanka. Their engagement will take place in November and will tie the knot in December.
The pretty actress is waiting for the release of her upcoming film Kadavul Paadhi Mirugam Paadhi.
TAGS: ,Pooja