Exclusive : Seethakaathi look designed by this Oscar Winner - Poster Review
'Seththum Koduthan Seethkaathi' is a famous one liner in Tamil language which means that he gave even after his death. This reference is for the Tamil poet who lived in the 16th Century and he gifted paddy to people who fought famine. Taking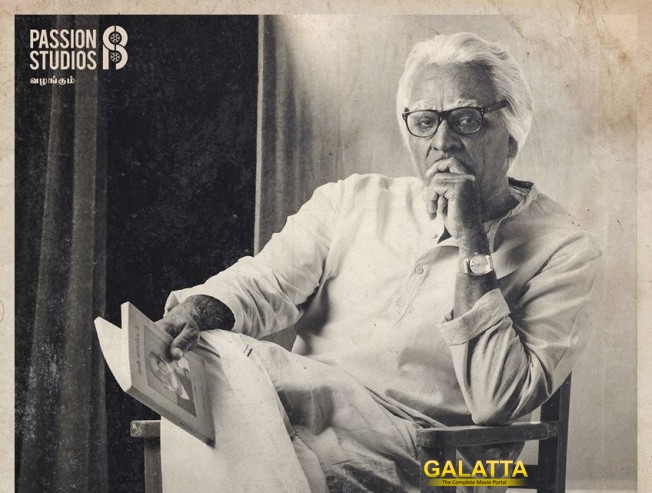 By

| Galatta |

January 16, 2018 13:53 PM IST
Vijay Sethupathi, fondly called Makkal Selvan is an inimitable actor who has proved time and again the innate passion he has for the art of movie making. Though he has mentioned at many places that he came to Cinema only to earn money, the art slowly imbibed him and now Vijay Sethupathi emotes from the very core of his being. Else, he wouldn't be able to do what he is doing right now.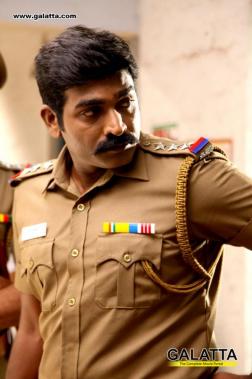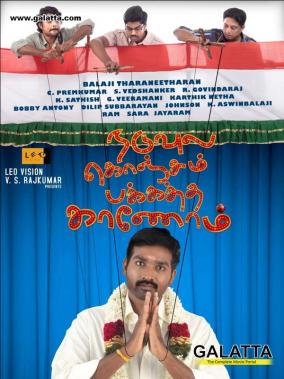 Today is his birthday and we have a stunning pic of this man who is everybody's favourite, in the First look of Seethakaathi. 'Seththum Koduthan Seethkaathi' is a famous one liner in Tamil language which means that he gave even after his death. This reference is for Seethakaathi who lived in the 16th Century and he gifted paddy to people who fought famine. Taking this name, we have an actor like Vijay Sethupathi who is portraying a Theatre actor and his life.
In an exclusive chat with Galatta, director Balaji Tharaneetharan gave some interesting inputs on the First look poster:
Vijay Sethupathi's character in Seethakaathi is a vivid reader hence he is seen posing with a book
The make up for the First look was done by Oscar winner Kevin Haney
Balaji, Vijay Sethupathi and the producer went to Los Angeles to give the mould for this look
Alex Noble, who is part of the make up team flew down to put make up for Vijay Sethupathi
The make up takes more than 4 hours and the removal is almost an hour and Vijay Sethupathi had to do it every day for Seethakaathi
This is a movie which is based on art and artist
When we saw the poster, we were instantly stunned by the rawness and intensity of the character. This is not the first time we are seeing Vijay Sethupathi in an old get up but still there is so much of depth in his eyes that ususally comes up for a human being after experiencing a full life. The screen behind, the wooden chair, jibba, veshti, the old style glasses, watch and slippers all add to the look. The way vijay Sethupathi sits is so perfect with the body aligned to one corner of the chair and not fully spread over the seat - not sure if it naturally happened or something the team worked on, but just grips you to the character that vijay Sethupathi is playing.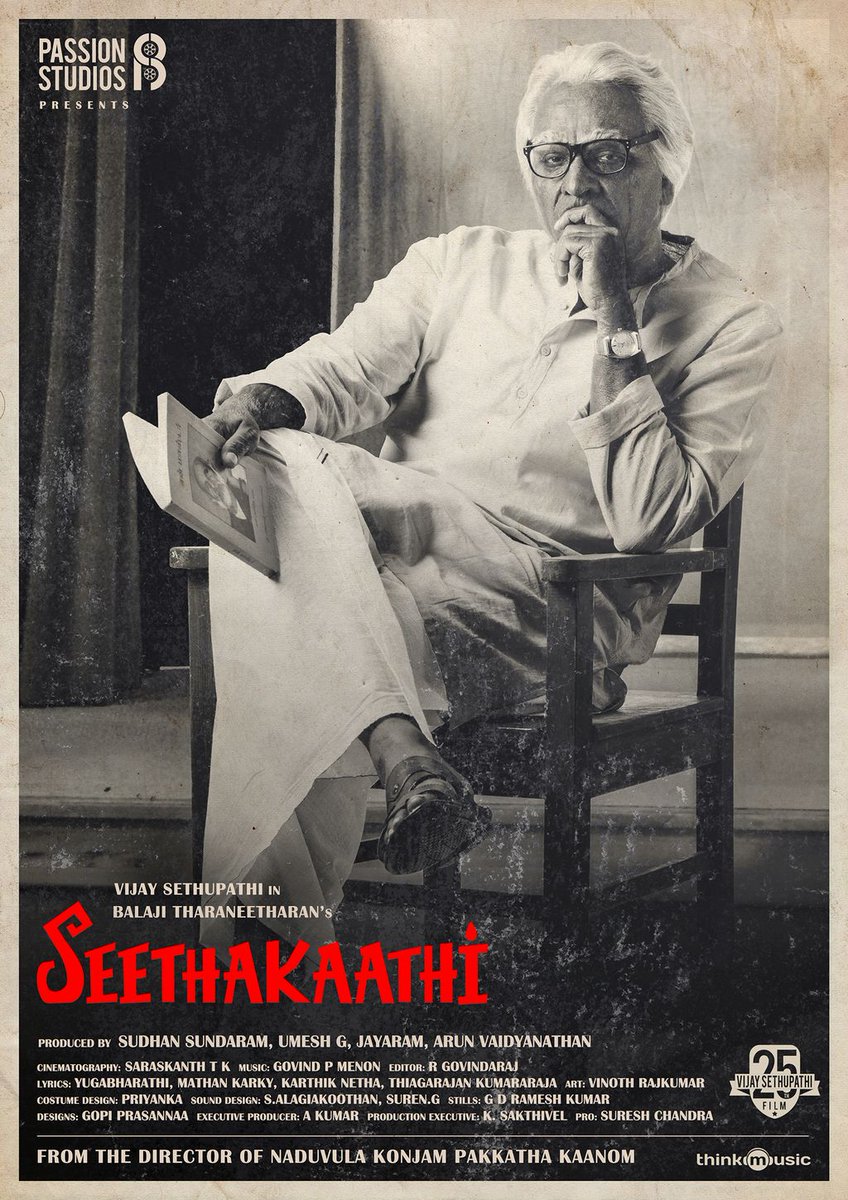 Get ready for another entertaining, enchanting experience with our very own Vijay Sethupathi. Seethakaathi is Vijay Sethupathi's 25th film and is produced by Sudhan Sundaram, Umesh, Jayaram and Arun Vaidiyanathan for 'Passion Studios' and also stars Parvathy, Remya Nambeesan, Gayathrie and Mahendran.