Mersal Music Review - AR Rahman's Beats are Addictive, Yet Again!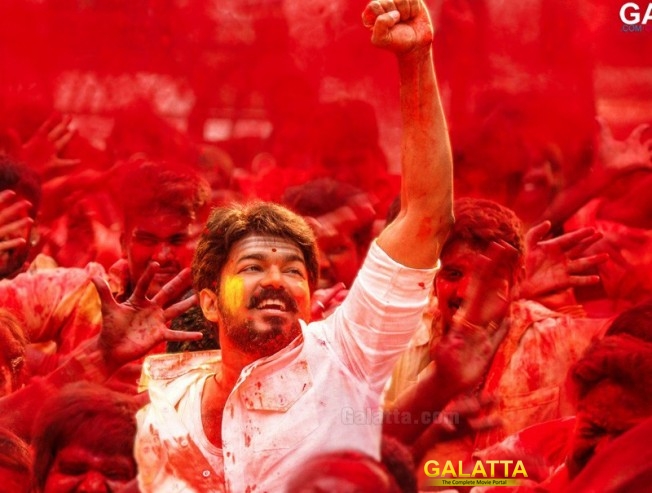 By

Ashwin Prabhu

[

August 23, 2017

]
AR Rahman has his unique composition style and he keeps them intact even when composing for big stars like Rajinikanth or Vijay. Mersal's music album stands proof to the claim as the musician has made sure his authentic tunes and Vijay's mass is balanced wherever possible.
Maacho - An AR Rahman's Signature Song
ARR loves to experiment with voices and sounds...and lyrics! He does it to a cool extent with Maacho, a very stylish upbeat song with lots of R&B tunes and pop-like instruments. Sung by Sid Sriram and Shweta Mohan, it's a bass lovers dream come true with the right pair of earphones.
Mersal Arasan - An Ode to Chennai's slang words
Rather than the beats, it is the lyrics in Mersal Arasan that makes it stand out from the rest. The punchy drum beats keep the tempo high and tune reminds us of some old songs yet it is fresh in its own respect. GV Prakash Kumar has sung the song with Naresh Iyer, Sharanya Srinivas and Vishwa Prasath. Meaningful lyrics and melodious tune to listen to.
Neethane - Very Melodious and Memorable
Neethane needs no introduction as the song has been trending ever since it got released. Sung by Shreya Ghosal, the song has AR Rahman's favorite interludes with a mix of carnatic and ghazals that would remind us of the Kannalane days. It's very soothing and the type of bass used in it is just brilliant.
Aazhaporan Tamizhan - Clear Winner of the Album
Rustic, raw, rural and easily AR Rahman's dedication to Tamilians, Vijay and Atlee! A clear winner of the Mersal album, Aazhaporan Tamizhan by Kailash Kher, Pooja, Deepak and Sathyaprakash is a celebration song that will stand for years to come. Be it the lyrics, the addictive drums or the chorus, you are sure to keep listening to it on repeat mode.
TAGS: Kajal Aggarwal Mersal,