By

Vijayalakshmi Sridhar

| Galatta |

12:00 AM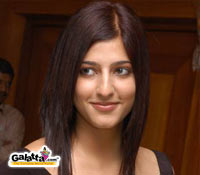 Kavithai Gundar album press meet pictures�
Kavithai Gundar is an innovative hip hop music album produced by Studio 8 Production�& Record.
About Studio 8 Production�& Record: This is a production house, a record label, an organic organization, which uniquely offers�dedicated music and film production, event management, post production and distribution with the power and reach of a global firm. With a group of five sophisticated, young and precocious forward-thinking talents and practises covering all media approaches, Studio 8 Production�& Record represents leading ideas, brands, individuals and corporations via its virtual office,�with top�facilities, manpower, expertise, special skills and contacts worldwide. The variety of Studio 8 work record includes audio compilation, music video making, album distribution�and�film production.
About Kavithai Gundar: This�music album for ardent music lovers will be marketed across India, Malaysia, Singapore, Canada, Europe and Sri Lanka. Shruthi Haasan was the guest of honour at the album launch along with the singers featured in the album. Two of the songs were performed live by Neha Bhasin, Emcee Jesz and MC Loga. 'Bad Boys' and 'Thaniye', the only two video representations were also�projected at the launch. The album release and display were followed by the launch of the company's website by Mr. Hansraj Saxena, Sun TV COO.