Galatta
|
12:00 AM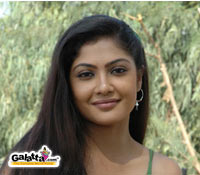 Kamalini: coming back
Remember the beautiful girl who acted as Kamal Haasan's wife in Vettaiyaadu Vilaiyaadu? Although she only had a few scenes and a song in the film, her beauty  captured the hearts of Tamil audiences. For all who want to see Kamalini Mukherjee again, here is the good news! She is going to come back to Tamil through a new movie directed by Ilankannan, who made Ottran featuring Arjun.
Kamalini has been acting in some Telugu movies after Vettaiyaadu Vilaiyaadu. Although she was offered several films in Tamil, she rejected them since the roles were not to her liking; this time, she is really impressed by the meaty role that she has been offered.
The movie is being produced by A.M. Ratnam's Sri Surya Movies; his son Ravikrishna, who acted in Kedi, will play the lead role.
Let us welcome the Bengali beauty once again to Tamil!!
TAGS :