Kamal Haasan's Party name is fixed!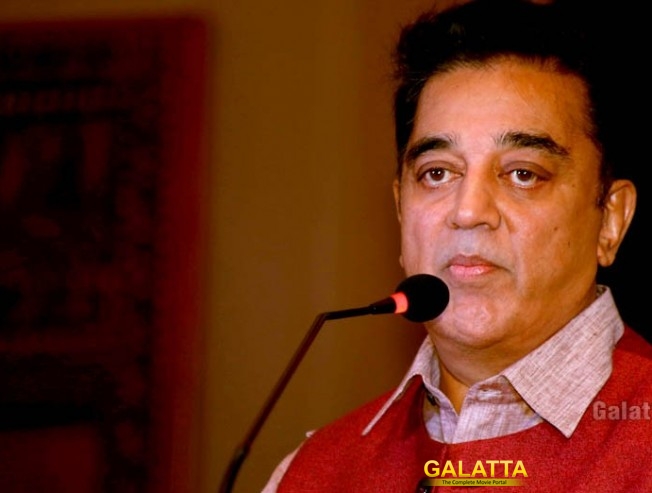 By

[

January 17, 2018

]
Kamal Haasan announced on his birthday last year that he will form his own political party and then there were not any big updates from him. When asked for a party name then, he said that name of the child should not be asked to a pregnant woman and he will reveal it when he is ready.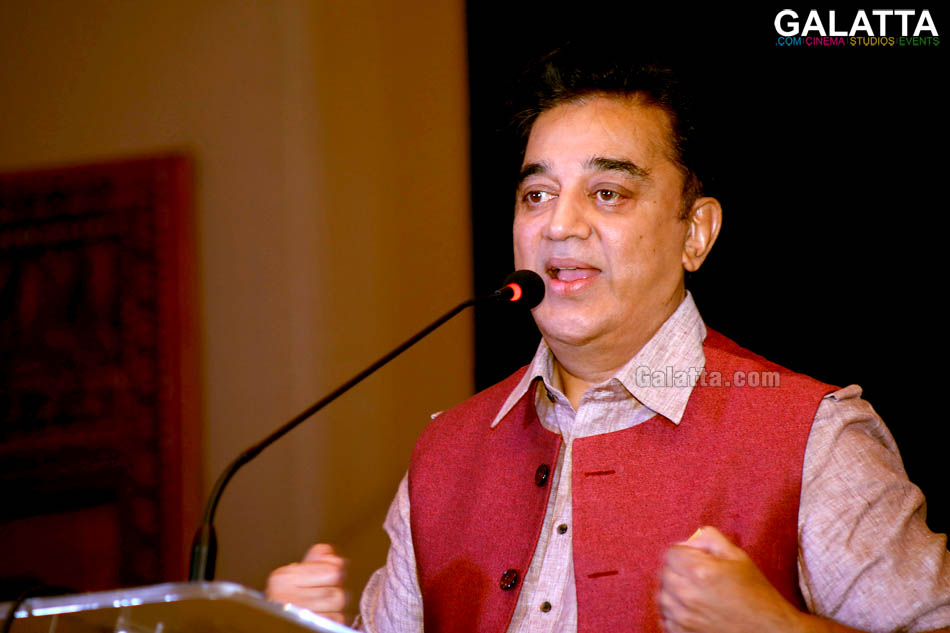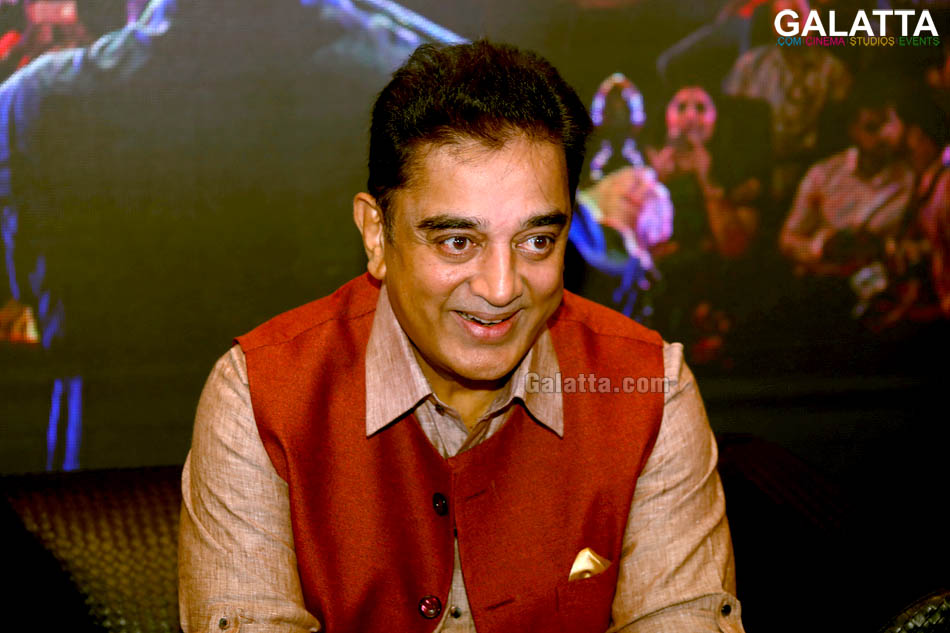 Looks like the time has come and he has now given an official announcement that he will reveal his party name on Feb 21st in Ramanathapuram, his home town. From there he will start on a journey to meet the people of Madurai, Dindigul and Sivagangai and spend time with them to understand their needs.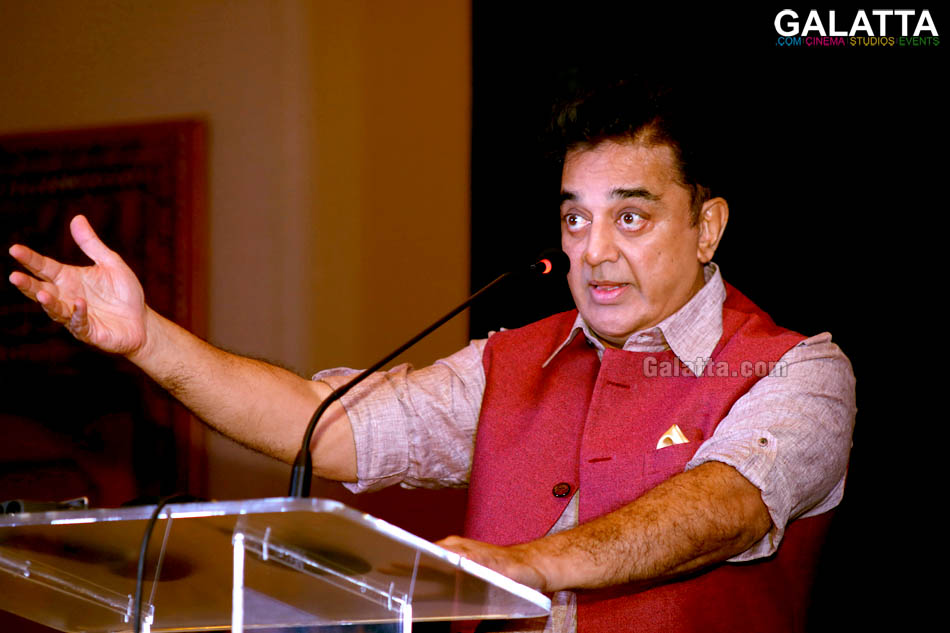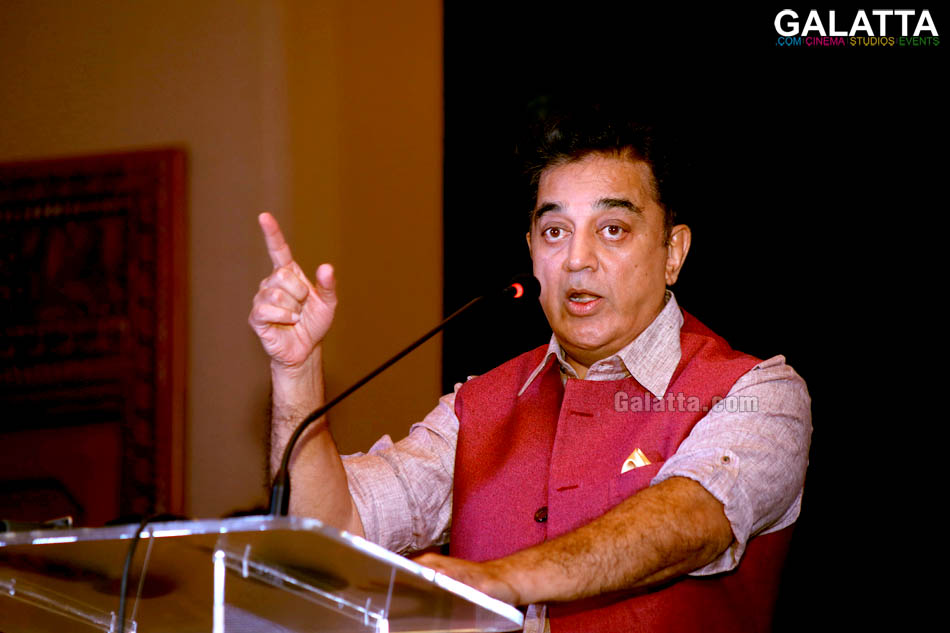 Kamal Haasan mentions that this trip was planned long ago and that he is grateful for the people who have given him so much and his time to repay them has come. He further asks people to join hands with him and on the same day he will also announce the guiding principles his party intends to live by.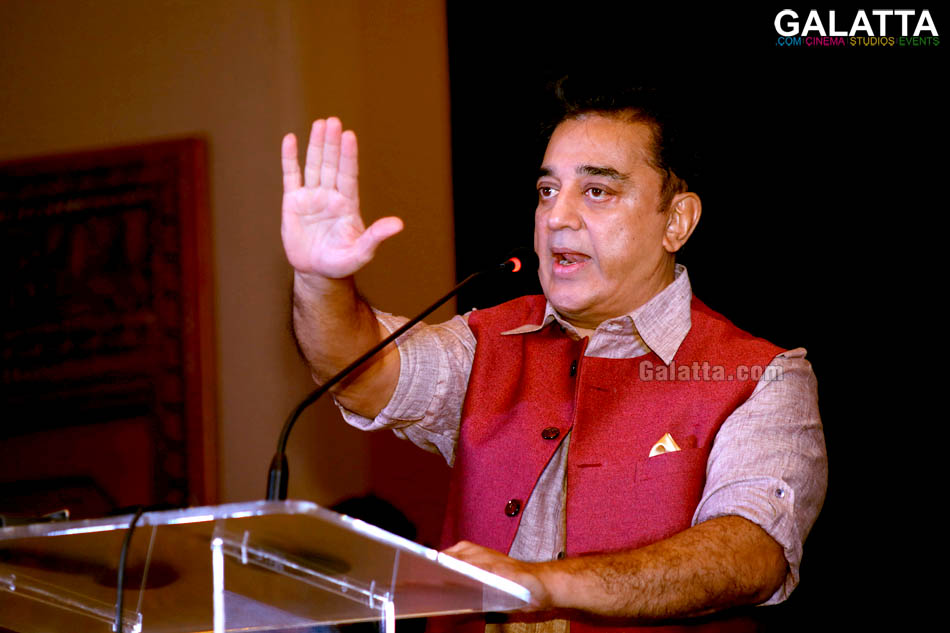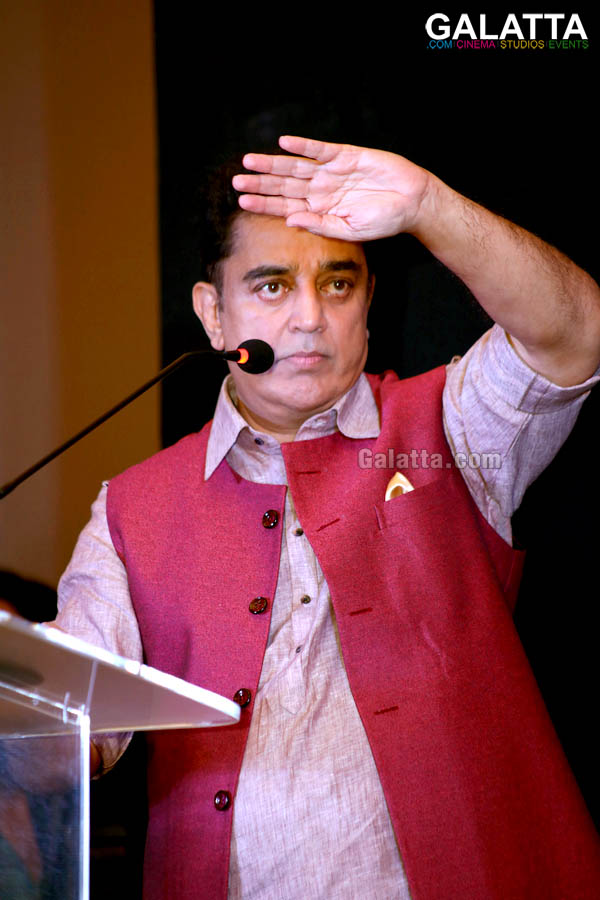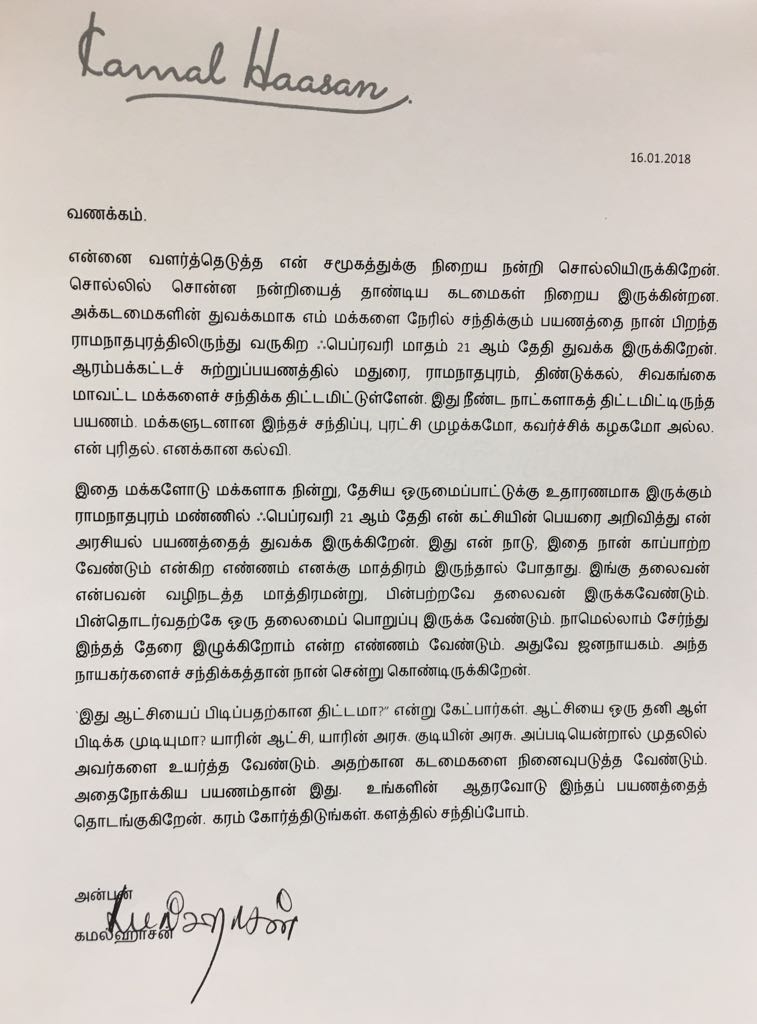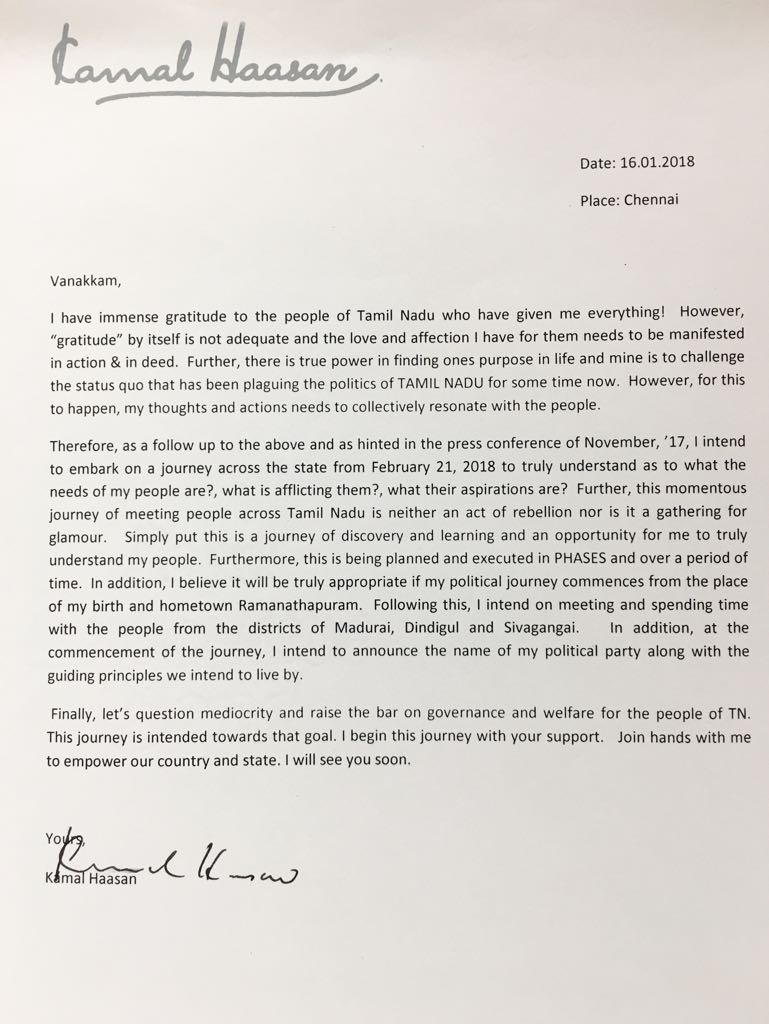 Now that Kamal Haasan has given this announcement, expectations of a similar news from Rajinikanth is eagerly awaited.