Jyothirmayi, item girl?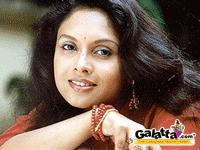 By

Admin

[

November 09, 2005

]
Jyothirmayi, item girl?
Jyothirmayi is a famous person in the Malayalam world and she was awarded the national award for her performance in Bhavam. It is reported that she is to make her entry into Tamil as an item girl for Charan's Idhaya Thirudan. This has been a shock for her fans. She has accepted the song only because the director promised her that this song would be a real hit like "O….Poodu" in Gemini. Bharadwaj is the music director and this song is sure to hit success.
TAGS: Kamal Haasan Sabash Naidu, Vishwaroopam 2,