By

| Galatta |

04:54 PM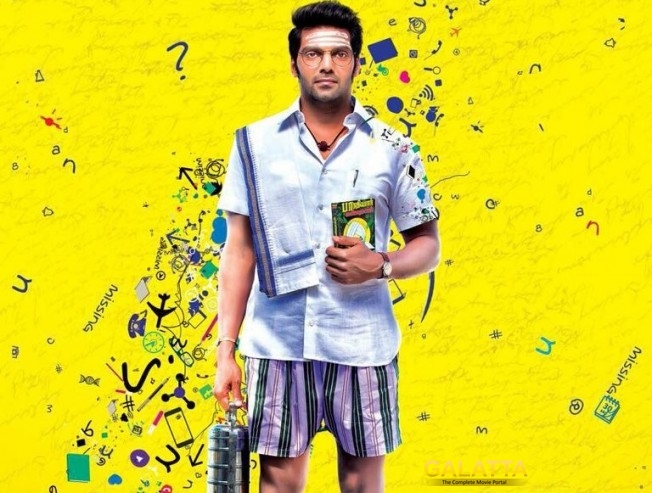 On account of Arya's birthday yesterday and Superstar's birthday today, the first look poster of Gajinikanth was released yesterday night by Suriya. Arya is seen in veshti sattai, sorry only shirt and he seems to have forgotten his veshti just like a comedy moment in Dharmathin Thalaivan by Superstar.
Arya is also seen with a pattai in his forehead, a rudraksha in the neck, Bharathiyar's poem book in his left hand and a tiffin carrier in his right hand and an angavasthiram. So this is undoubtedly referring to the scene where Superstar keeps forgetting stuff which made up his characteristion in one of the roles he played in that movie. Also, because the name has Ghajini, another movie on memory loss, Suriya has been aptly asked to unveil the first look.
The team has earlier mentioned that this movie is a rom com and the poster preludes that. However producer Radhakrishnan is not happy with the way Superstar's name has been used in this movie which appears demeaning to him and has released a press release condemning producer Gnanavelraja for the same.