Galatta
|
06:59 PM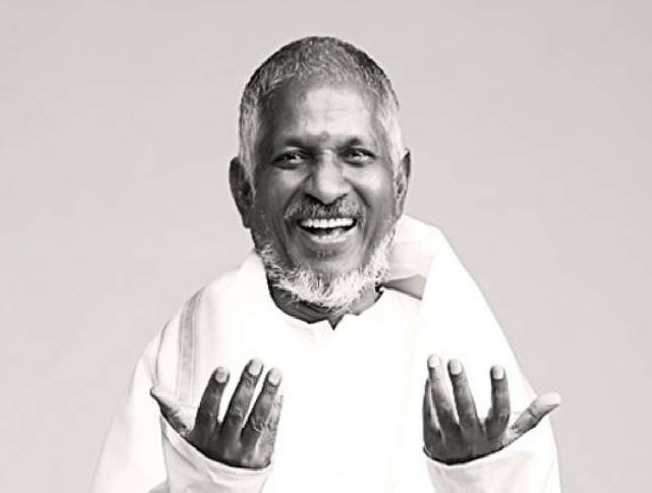 On commemorating Music maestro Ilayaraja's 76th birthday yesterday, on June 2nd, his musical program titled, Isai Kondadudum Isai was held at the EVP film city, Chennai. Stalwarts like S P Balasubramaniam, K J Yesudas, Bombay Jayashree Ramnath, Kamal Haasan, Devi Sri Prasad, Mano, music composers Dheena, S A Rajkumar, Srikanth Deva, Baradwaj, among the many others. Prior to the event, Ilayaraja met the press said that he'd an important announcement will be made later that evening in the program. As per the same, he'd revealed that he would be held responsible for constructing a building for South Indian Cine Musicians Association.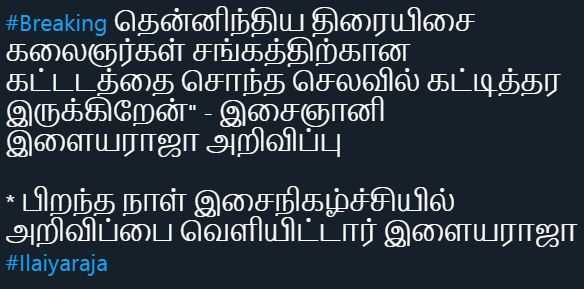 It was announced that Ilayaraja will shoulder the expenses himself in constructing the building, since the fund that comes from the program won't be enough. The announcement was followed by a thunderous applause from the audience of the program.
As the singer S P Balasubramaniam and Ilayaraja came together on stage after a long gap after their temporary fallout on royalty issues, the event was momentous and special. the maestro did not only sing many of his song but also shared a couple of interesting events from his life and career. Isai Kondadudum Isai was a grand success and the audiences were elated.