Galatta
|
12:00 AM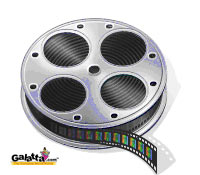 IFFI 2009 at Goa: Rakesh Sabharwal
"My film can do better than Slumdog Millionaire," says Rakesh Sabharwal, producer of the low budget film Yeh Hai Malegaon ka Superman, a 52-minute long documentary shot in 27�days by a crew of Malegaon locals.
The movie, which has already won 14 awards, has won encomiums from prominent filmmakers in India and abroad. It had been part of the recent film festivals in United States, Pakistan and China. Director Faiza Khan's work has been appreciated by the industry folks.
Sabharwal said the storyline of Ye Hai... is about a boy who is shy and frightened but his life turns around when blessed with supernatural powers coming to him in an unexpected way. "The boy uses the powers to help the people of his village which makes him realise the poverty and to what level people cope with hunger."
Sabharwal said the high point of the movie is that it was shot without the crane and croma of the commonly-used Jimmi Jib camera. Hoping to release it worldwide in February 2010, Sabharwal said in parting that the audience response would be on the same scale as Slumdog Millionaire.
Reported by Mr. K.Vasudevan from Goa
TAGS :