How Kaaka Kaaka, Kuruthi Punal Inspired Vikram Vedha?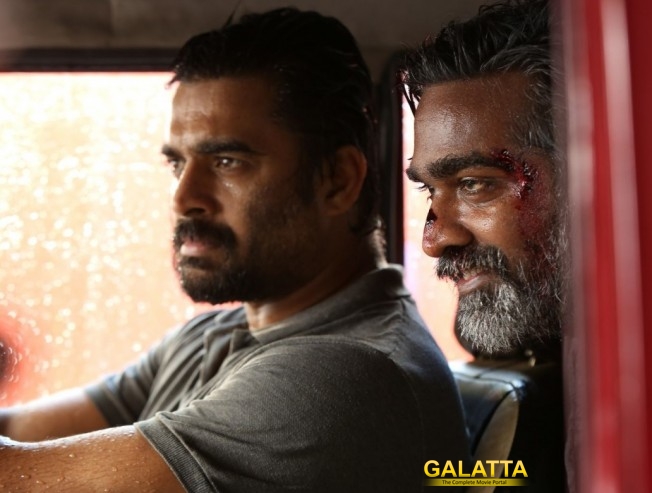 By

Ashwin Prabhu

| Galatta |

July 24, 2017 16:47 PM IST
Spoilers Ahead: Don't read if you haven't watched Vikram Vedha yet!
The tremendous success Vikram Vedha enjoys today in theaters derive strongly from the audacious decisions filmmakers made so many years ago. It is not easy to move away from the conventional route to make a convincing story of a cop and a gangster.
The pioneer of Kollywood cinema in many respects, Kamal Haasan had made movies like Devar Magan, Kuruthi Punal, Anbe Sivam and Mumbai Express. Everything happened at least 10 years before mainstream directors adopted it in their movies.
Dark comedy was introduced by Kamal Haasan so many years ago in Mumbai Express. Kuruthi Punal, the story of a ruthless gangster and corrupt officials has a strong inspiration in Vikram Vedha even though the treatment is entirely different and very addictive, handled with finesse by directors Pushkar Gayathri.
On the same lines, director Gautham Menon took the big leap in his second film Kaaka Kaaka. Encounter is a word new to cinema audience. A special team that sets out to kill a gang and how the villain comes back to avenge his brother's death forms the outline of the story. Vedha's story of his revenge against his brother's death and how he comes back at the police team with full force made enjoyable by Vijay Sethupathi's mass presence doesn't look like mere coincidence.
The similarities don't end there. Even the dark gritty camera tone which was emotionally disturbing in Kuruthi Punal and Kaaaka Kaaka had been adopted in Vikram Vedha with an astounding soundtrack. The film's success is a class of its own but the filmmakers obviously owe a lot to Kamal Haasan and GVM to have explored the genre that made the audiences more mature to accept such an in-depth story without complaining for the lack of songs or punch dialogs!
And, not to forget the iconic dialog "Dhairiyam, Bayam Illatha Maari Nadikurathu" by Kamal and juxtapose it with "Oru Kadha Sollava Sir" by Vijay Sethupathy, it is easy to arrive at a point of how influential the earlier movies have been in scripting the new one. If Kollywood filmmakers would learn a lesson or two from the movie, it would lead to lots of more such thought provoking films that would rule the box office!
TAGS: Madhavan , Kamal Haasan Vikram Vedha,