G. Dhananjayan's Creative Entertainers to distribute Puriyadha Puthir with JSK
Galatta
|
11:52 AM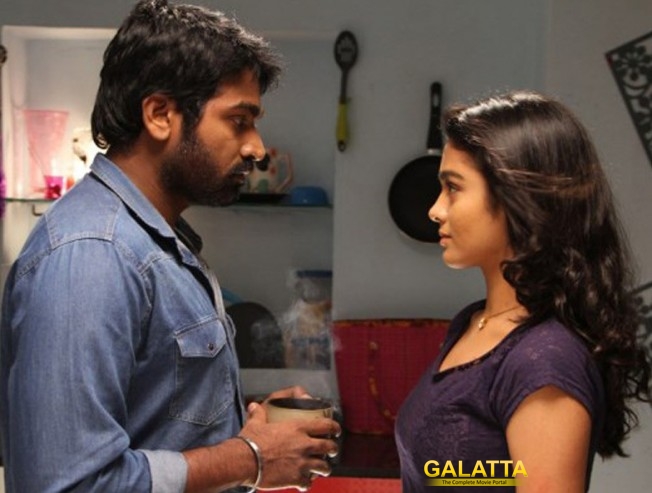 Puriyadha Pudhir has been a long while in the making. The project has featured on Vijay Sethupathi's filmography in the 'under production' category since 2013. The reasons behind the movie's release are not known. But now finally, debutante director Ranjith Jeykodi can see light at the end of the tunnel.
JSK Film Corp that took over the film from the previous producer has seen the film to its completion and has now announced that G Dhananjayan's Creative Entertainers will join with them to distribute and market the movie. In the mean time a second trailer for the movie has just gone online. The music by Sam CS in the trailer confirms to us that this is indeed a thriller. Nothing much about the story is revealed, however, between his serious stares and sweet smiles,
Vijay Sethupathi has us wondering what evil is stewing, for lead lady Gayathrie looks utter distraught and terrified in practically every shot!