From Melkottai to Poes Garden: A Timeline of Jaya's journey
From Melkottai to Poes Garden: A Timeline of Jaya's journey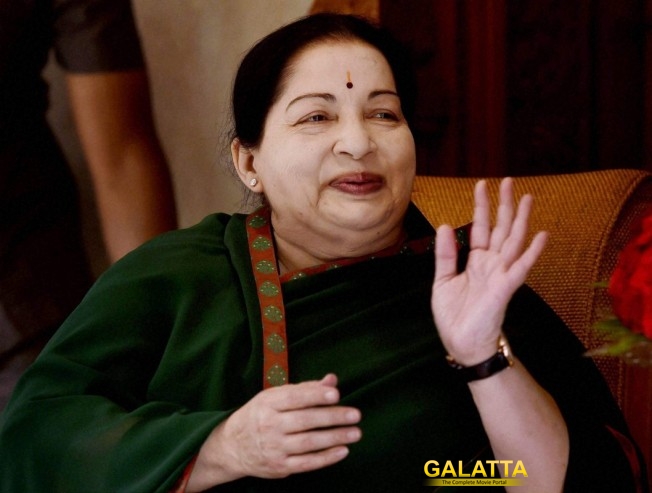 By

Ambili S

| Galatta |

December 06, 2016 23:01 PM IST
1948 Jayalalithaa was born to Jayaram and Vedavalli in a Brahmin family in Karnataka.
1959 She moved to Chennai and continued her schooling at Sacred Heart Matriculation School
1961 Made her film debut as a child actor in Kannada film Sri Shaila Mahanthme
1965 Jayalalithaa ventured into Tamil cinema. She played the leading role in Vennira Aadai directed by CV Sridhar
Till 1980 She continued her acting career in Tamil, Telugu, Kannada and Hindi film industry. She was the most sought-after and popular actress of her era. During this period, she did 28 movies with actor-turned-politician M.G. Ramachandran (MGR)
1980 After acting in over 300 films and being titled the 'Queen of Tamil cinema', J.Jayalalithaa decided to bid goodbye to movies in the year 1980. Her last films were Nadhiyai Thedi Vandha Kadal in Tamil and Nayakudu and Vinayakudu in Telugu.
1982 The popular actress left the film world behind and was introduced to politics by MGR. She joined the AIADMK party.
1983 She was chosen as the propaganda secretary for her party and she also becomes a member of the Rajya Sabha.
1987 Her mentor MGR passed away and the party broke into two divisions, one headed by MGR's wife Janaki and another headed by Jayalalitha.
1989 After two years, Janaki quit the political scene giving way to Jaya and the party became one under her leadership.
1991 Jayalalithaa became the Chief Minister of TamilNadu after defeating DMK
1996 Her party becomes infamous for alleged corruption charges and loses the elections to DMK
2001 Despite the Supreme court's ban on her contesting the elections, AIADMK wins the next elections and Jayalalithaa gets her throne back as the Chief minister. after four months, the SC decides to nullify her appointment.
2002 The court overturns her convictions and she resumes charge as the Tamilnadu CM 2006 Amma, as she is popularly known to her supporters, lost the elections to the DMK.
2011 Jayalalithaa became the Chief Minister of Tamil Nadu for the third time
2016 After proving all accusations wrong, she retained power in the
2016 elections by leading the AIADMK and ensuring the party wins.
September 22, 2016, Jayalalithaa was admitted to Apollo Hospitals, Chennai after she complained of fever and dehydration.
December 4, 2016 Just when AIADMK assured that she is recovering and will return home soon, their leader, the Chief Minister of Tamilnadu suffers a cardiac arrest.
December 5, 2016 A team of specialists from AIIMs, Delhi, flies down to treat and monitor her but her health remains critical. Despite best efforts by the doctors, she breathes her last at 11.30 pm.
December 6, 2016 She was laid to rest with full honours on the premises of her mentor MGR's memorial.
Compiled by Uma Chordia
TAGS: Jayalalitha