Galatta
|
12:00 AM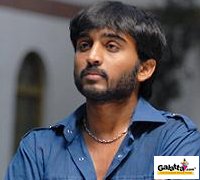 From Aravindan to Arun!
Do you remember Aravindan? He was the young actor who made his debut with the Tamil - Telugu flick Laadam opposite Charmee. Directed by Prabhu Solomon the film was an action thriller.
The young hero of this film Aravindan has decided to change his name. He joins hosts of other actors who have undergone name (and spelling) changes hoping that it would change the course of their career.
In this case Aravindan has decided to go back to his original name which is Arun Joghee. So why did he change his name in the first place? Since there was already an Arun in the film industry, the Laadam team felt that changing his name would be good idea. But now Aravindan wants to become Arun again.
Arun is not the only actor who has gone back to his original name. Amoha aka Nisha Kothari now goes by Priyanka Kothari, Nila is Meera Chopra again, Ramya returned to Divya Spandana.... and so on!
TAGS :