Freedom Special: What sets me free?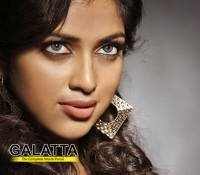 By

Ambili S

| Galatta |

August 15, 2012 18:00 PM IST
Amala Paul: That would surely be cinema and music. Dance is another expression of joy. Reading gives me peace of mind. It gives me a break from work and allows me to think.

Taapsee: Just being able to think for myself and not be dragged around like cattle, that itself is very liberating.

Parvathy Omanakuttan: I am a nature lover, I find peace in that. Travelling to exotic places gives a calm to my soul. Other than that I love listening to music and I love dancing. Watching rom-coms when I'm free is another way I indulge myself.

Chinmayi: Baking! I bake away whenever I am free. I read a lot too. And yes, I dance Odissi but only in my mind! It's the one dream I have not been able to fulfill as yet: to take up Odissi more seriously even though I learnt the dance form for some 6 odd years.

Ganesh Venketraman: A lot of things. I have an eclectic collection of music, that soothes me. Travelling to new places and losing myself with nature, sets me free. And food. I'm a big time foodie. I love to experiment with different cuisines.

Priya Anand: Just waking up everyday to the knowledge that everything that I do is of my own choice and that nobody can command me to something or force their opinion on me, is truly liberating.
For more exclusive interviews, grab a copy of Galatta Cinema now Or subscribe to Galatta Cinema and have it delivered at your doorstep. To subscribe, CLICK HERE!
TAGS: Amala Paul , Taapsee , Priya Anand , Ganesh Venkatraman , Parvathy Omanakuttan