"The Idea Is To Bring New Artists Under One Common Platform" Says Suriya
Galatta
|
11:16 AM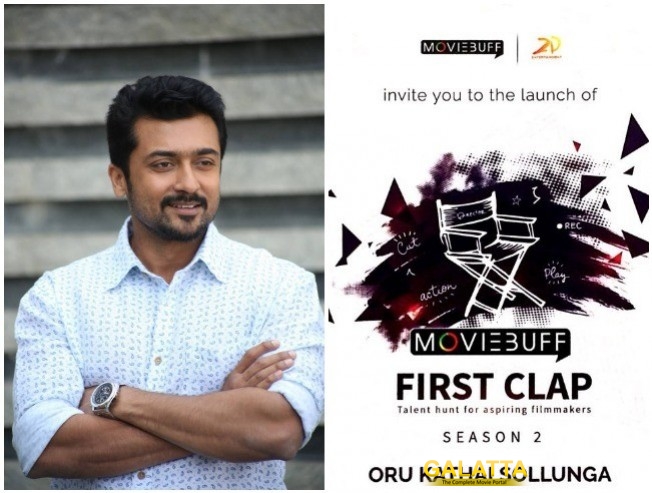 If you are a short filmmaker, who believes can tell a story in three minutes, then this is the opportunity that you should not miss at any cost. 'First Clap', a talent hunt for aspiring filmmakers has been launched for a second season by Moviebuff and actor Suriya's 2D Entertainment. The challenge set before budding filmmakers is to create a captivating story on any subject in three minutes. Knack Studios is providing their dubbing studio services such as the Digital Intermediate and 5.1 audio mix to the top five winners for free prior to the theatrical screening.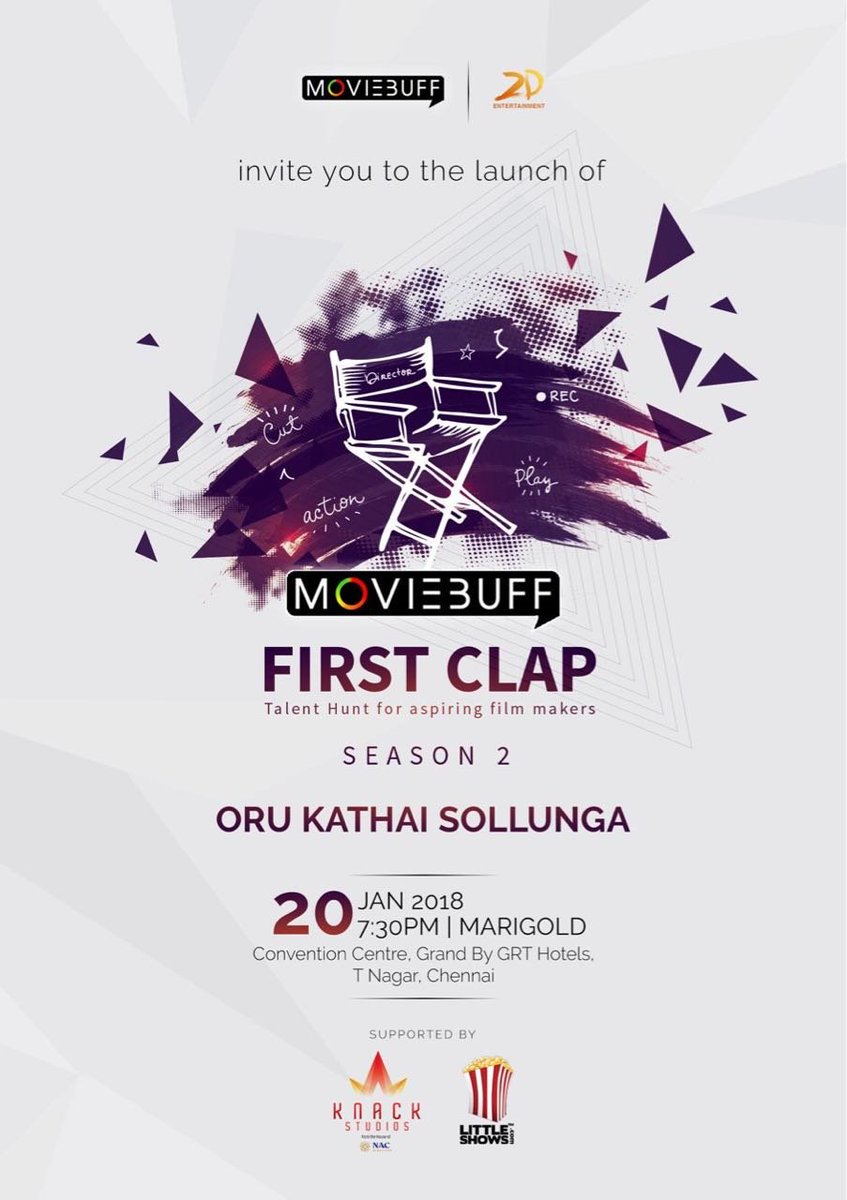 Titled Oru Kathai Sollunga, the contest is simple as participants are required to tell a story in 3 minutes. The motive of 'First Clap' is to bring enthusiastic talents, production houses, film aficionados and cinema halls under a single roof that will allow creators to showcase their abilities to the masses on the big screen. The first 5 winners will not get an opportunity for their films to get screened theatrically, but also a shot at pitching a script to Suriya's 2D Entertainment. February 24, 2018 has been announced to be the final date to send across your films after which each of these will be screened across the nation in April and May in more than 170 screens. In addition, cash prizes of Rs. 3 lakh, Rs. 2 lakh and Rs. 1 lakh have also been announced to the first three winners.
Actor Suriya, who has been a proponent of the initiative from the start stated, "'First Clap' allows us to identify raw talent and also gives us a chance to hear new stories from aspiring talents. If any of these scripts get finalized, working with these new age creators is something we all look forward to,".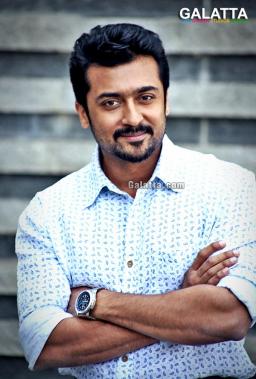 Ace filmmaker Ram will be joined by Dhuruvangal Pathinaru fame Karthick Narein, Kurangu Bommai director Nithilan Swaminathan and Arunprabhu Purushothaman of Aruvi fame as part of the jury. Once the films are shortlisted by the jury, it will then be made available for online viewing where the public can choose to vote on the final top five. The winners will then be announced after the films' theatrical run and will be based on the decision of the jury as well as based on the public reactions. The public can document their choices on Moviebuff.com, which is backed by Qube Cinema Technologies.