Galatta
|
11:43 AM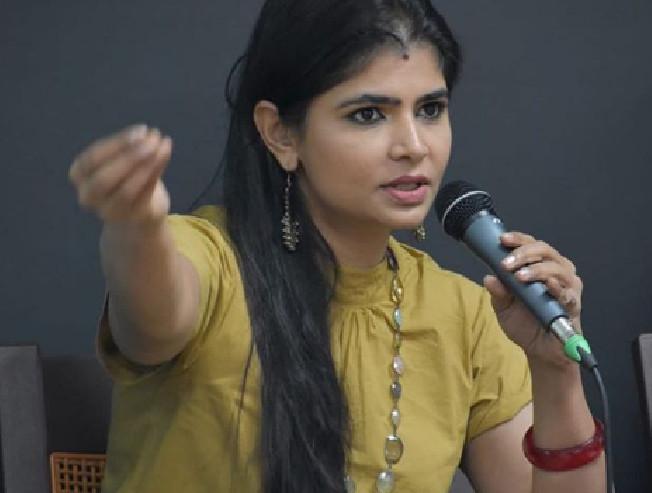 Singer and dubbing actor Chinmayi Sripaada has been an active crusader in the MeToo movement. She shared a few shocking incidents when she was sexually harassed on previous occasions. She not only shared her own experiences but also acted as a mediator for many innocent women out there who wanted to share their experiences without revealing their identity. One of the most shocking revelations was when Chinmayi named legendary lyricist and writer Vairamuthu to be one of the predators who tried hitting on her.

While both the sides have been defending their own self, this issue is yet to reach its solution. Chinmayi has also been banned by the Dubbing Union, headed by Radharavi. Meanwhile, popular film producer K Rajan has left an open threat to Chinmayi during his latest speech at the audio launch of the film, Para. He warned Chinmayi not to carry baseless allegations against Vairamuthu for publicity. He said, "It has become a trend now to defame a renowned celebrity by making accusations. These people gain publicity through that.
One of the living legends that we have in our country, that too, in Tamil Nadu, who has produced so much content for the betterment of Tamil as a language, would be Vairamuthu. He is the pride of Tamil language and Tamil Nadu. His remarkable achievements are huge and it is so disheartening to see someone trying to bring down his image for cheap publicity. This girl (Chinmayi) wants to defame him for an incident that she tells which happened 15 years back. No one knows what even happened. Don't destroy someone's fame and name just for your cheapest publicity.

This is not good. I can bring 50 women from my area and destroy her name in a minute. It wouldn't take much time at all. Don't put someone through a hard phase for your publicity and interests." Chinmayi shared the video of his speech and asked if she should be scared of Rajan's threat. On Twitter, Chinmayi has been receiving love and support from a section of people for her bold attitude.