By

Prasanna Singh

| Galatta |

12:00 AM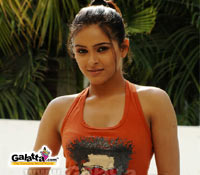 Ellam Avan Seyal press meet
The Ellam Avan Seyal crew met�media persons to celebrate their recent victory; Ellam Avan Seyal, a film about the a poor girl's murder and the loopholes in the law that a few wicked-minded exploit to their advantage, has been doing very well in all the theatres�where it was�released.
The event was attended by Vadivelu and R.K. who plays a prominent role in the film. R.K. thanked all his co-stars and technicians for making this film a splendid affair. Attributing the film's success entirely to Shaji Kailash, R.K. lauded the filmmaker's narrative style. He also recounted how the original Malayalam film (Chinthamani Kolai Case) did well in Kerala.
The film's court room drama and climax have been a big hit with the audience. It looks like Ellam Avan Seyal will definitely pull�massive crowds to the theatres in the days to come and go on to become a hit film.