EXCLUSIVE:chinmayi complaint against vairamuthu metoo
Chinmayi Complaint Against Vairamuthu MeToo Movement TimesUp MeToo India - Chinmayi in an exclusive interview reveals she is planning to file a complaint against Vairamuthu as well as offering more support to those affected by such harrowing incidents.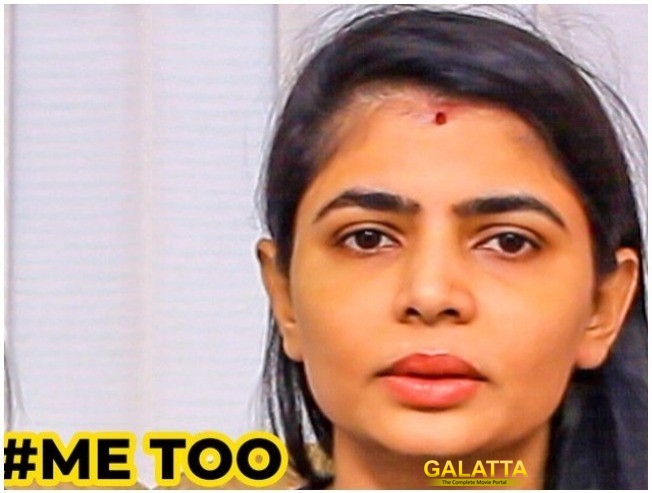 By

Vivek Raj

| Galatta |

September 20, 2018 17:07 PM IST
The MeToo movement aimed at bringing to light those who have been involved in sexual harassment and sexual assault has gained momentum in India and Tamil Nadu too now after singer Chinmayi's accusations against celebrated lyricist Vairamuthu for misbehaving with two singers.
I cannot stop shaking.

My Friend will remain anonymous.@vairamuthu

Why people cannot share at the risk of their careers.

And bloody hell #MeToo!! pic.twitter.com/REj1UcTxtL

— Chinmayi Sripaada (@Chinmayi) October 8, 2018
Adding another victim's story. pic.twitter.com/ZrId3wPfrO

— Chinmayi Sripaada (@Chinmayi) October 9, 2018
Meanwhile, in an exclusive interview with us, Chinmayi has now revealed she will definitely file a complaint against Vairamuthu after looking at the legal recourses.
It must be noted Chinmayi had already yesterday (12.10.2018) released a video providing extensive details against Vairamuthu.