Galatta
|
11:00 PM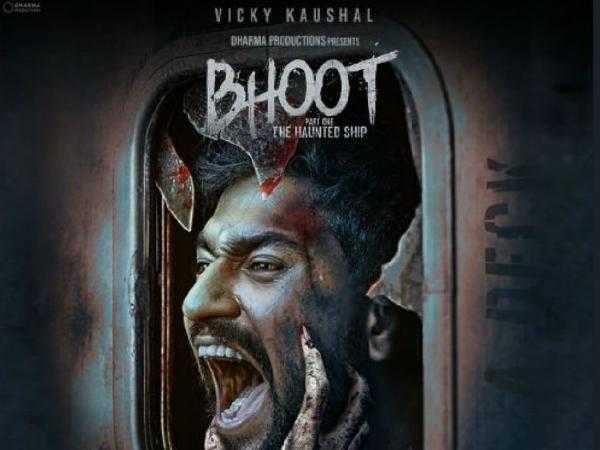 Modern take on the genre of horror movies has been so diverse that we have seen it all - ghost love, tough ghost love, ghost weirdness, funny ghosts, ghost nakkal... Movies like Talaash happened; even Sharman Joshi did a horror movie (we're not implying that you saw it). Just when one may think the genre has been milked dry, Karan Johar has tweeted out the first look poster of Dharma productions' latest release - a horror movie starring Vicky Kaushal. Yes, you heard that right. This would be the first time Dharma Productions - the House that gave us Dostana (1980), Agneepath, Kuch Kuch Hotha Hai, Kabhi Khushi Kabhi Ghum, Kal Ho Na Ho, and several other timeless works - has never backed a horror flick and this is the first time Vicky Kaushal is doing one too. The movie is on its post-production stretch and will reach the screens on November 15 under the name Bhoot - Part One: the Haunted Ship. If Bhoot, the 2000-flick by Ram Gopal Varma starring Urmila Matonkar and Ajay Devgun comes to mind, well yes, RGV did have the title and the rights to the franchise.

When Karan Johar made a call to see if his wish for a Bhooth movie could be accommodated, RGV reportedly agreed to share right away. They may have had past squibbles, but in the end, RGV and Johar did prove that they can give us productive news too. The movie will also be the directorial debut of the assistant director of Badri Ki Dulhania, Bhanu Pratap Singh. Back in the days, the young assistant director of DDLJ - KJo himself had debuted with Kuch Kuch Hota Hai to wide public popularity.

The story is said to be based on a true story about a haunted ship off Mumbai coast. The poster itself looks like an RGV flick - Vicky Kaushal looks delightfully tortured and there is the promise of a ghost ship film set produced by the Dharm Productions, so marking November 15 in the calendar may not be a bad idea after all.