Galatta
|
09:50 PM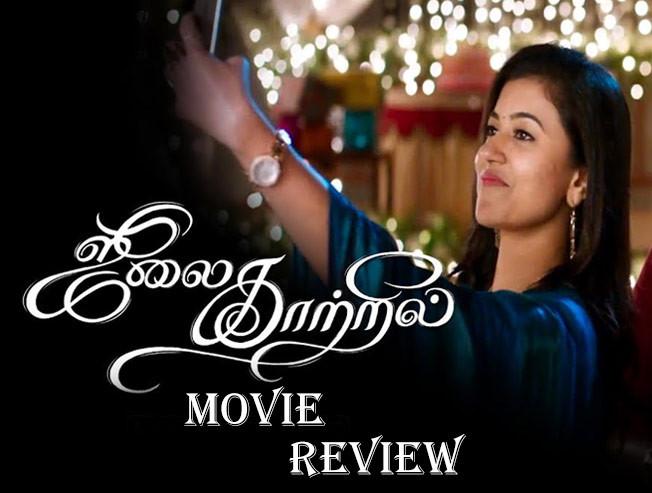 Rajeev (Ananth Nag) is a professional with a decent job and a settled life. However, he longs for a romantic connect and when Shreya (Anju Kurian) falls for him, things seem to be working out perfectly. Unfortunately, even after their engagement, Rajeev fails to find the spark in his relationship with Shreya and breaks off the engagement, leaving her heartbroken. Later, when Rajeev meets Revathy (Samyuktha Menon), he realises her to be his dream girl and immediately finds that missing spark, falling head-over-heels in love with her. Ironically, Revathy is a career-oriented girl who doesn't want to get into a relationship. This leaves Rajeev high and dry, very similar to what he did to Shreya. What happens next, forms the story of July Kaatril! Watch this movie in the theatres, for the answer...
Director KC Sundaram has taken a simple tale of a triangular romance between a guy and two girls and woven a tale out of the complex intricacies between the various interpersonal relationships. The concept that a person needs a strong internal connect to stay in a relationship has been explored well and the execution gives mixed reactions. The idea of presenting the same issue from the perspectives of the two different people involved (points of view), is also a brilliant thought but can be both insightful as well as boring, based on the viewers' perspective. As a very big positive for the movie is the simplicity in narration, while explaining about the individuals' view of things! Ananth Nag, who has earlier established himself in movies like Premam and Vetrivel, seems to have lost the plot in his emoting in this movie. Especially, when compared to Samyuktha Menon and Paloma Monappa, Ananth seems to be a step behind.
Anju Kurian looks quite impressive and has made good use of the meaty role she has been given. Samyuktha Menon's wonderful portrayal of a non-nonsense, independent, career-oriented girl is very good and she seems to be a find for the longer run. Paloma Monappa has done an excellent job and her performance is a big plus for this movie. Sathish doesn't have much to do in the movie but breezes through in the very little screen space that he gets. None of the other actors have much weightage in the movie. Joshua Sridhar's music is pleasant but his songs neither aid nor hinder the movie. However, his background score is in tune with the on-screen happenings and is good. Dimal Xavier Edwards handles the cinematography and his work is appreciable. Anu Charan is in charge of editing. The movie is presentable but would be better received with a shorter duration, as the run-time of 2 hours and 42 minutes is very lengthy and tests the viewers' patience. July Kaatril is produced by Saravanan Palaniappan and is presented under the Kaviya Entertainments banner.
Verdict: A beautiful take on various perspectives in relationships which could have been far better with proper casting and crisper narration!

Rating: 2.25/5