WOW: Ajith's Shooting Secret Revealed!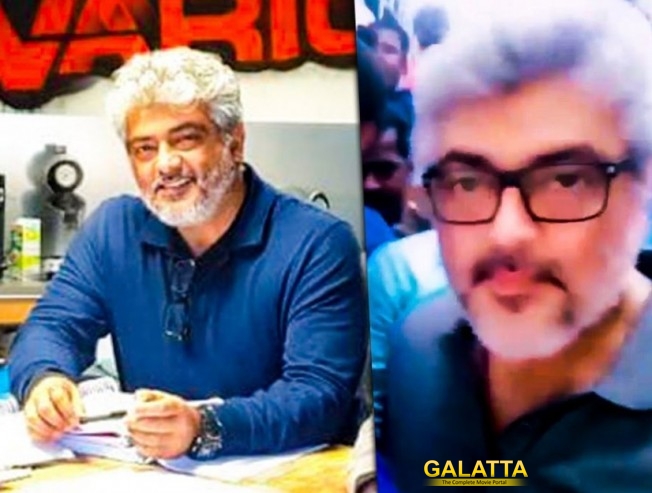 By

Lokesh RV

| Galatta |

December 05, 2018 13:19 PM IST
Ajith's Viswasam is on its track for a big Pongal release and after the surprise motion poster, the audio of the movie is expected to be out any time now.
Ajith who finished his shoot for the movie a few weeks back has been busy with his students at MIT and the team Dhaksha. Ajith has also visited Germany to spend a few days with the technicians at Vario Helicopter to discuss on his Dhaksha project. Vario Helicopter is a German dynamic modeling company which designs dynamic models of helicopters.
After the meet, Vario Helicopter posted a statement about Ajith visit on their Facebook page. In the statement, they revealed that after finishing his shoot, Ajith works on modeling the helicopters and he even does the work in his hotel room. It is a surprise that a huge star like Ajith spends so much time on other activities following his passion.
Vario Helicopter's Facebook post read,
"Ajith kumar visits vario helicopter
Passion knows no limits. Shortly after he finished filming for his latest film, Ajith kumar took the plane to gräfe village to spend a few days with us. Vario helicopters are his passion, just like racing cars and being friendly and thoughtful to anyone he meets on his life. We like the idea that he builds his vario models even in hotel rooms: it's a nice change for him in the evening when he works for a movie during the day."
TAGS: Ajith Ajith wiki, Viswasam,