AJITH RECEIVES AWARD FOR HONESTY!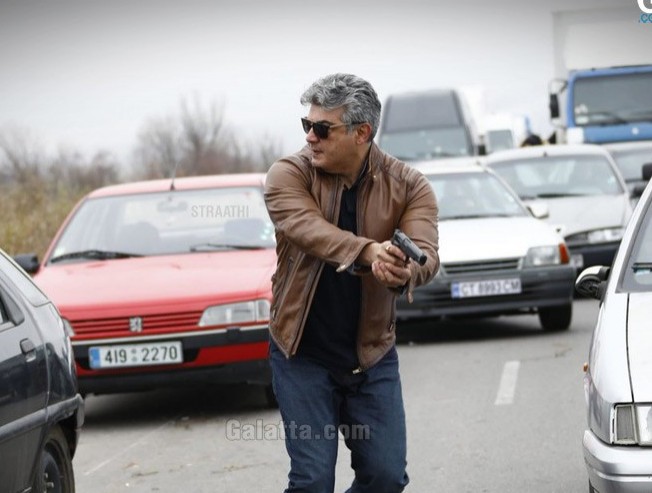 By

Ashwin Prabhu

| Galatta |

August 21, 2017 23:02 PM IST
We've heard it often enough that Ajith is an absolute gentleman on and off the set. His co-stars have praised his humilty, hardwork and sincerity to the skies. Vivek Oberoi's statements on Thala have merely reconfirmed these facts. Vivek Oberoi who co-stars with Ajith in this Friday's mega release Vivegam, has constantly expressed his awe for Ajith.
"While shooting in freezing cold temperatures at Bulgaria, Ajith would just pick up a kettle of steaming hot tea and pour out glassed for even my staff. He is that grounded," recollects Vivek. And it's probably that first interaction the Thala and similar heart warming instances that lead to Vivek looking up to Ajith as a brother. Going by the quick cuts and the voice over in the Vivegam trailer, it appears that the two actors play characters that are practically brothers in this high octane spy thriller.
"Yes, the stunts are quite breathtaking. But the cold was the biggest challenge. My face would freeze in the middle of a dialogue! But then I would watch Ajith step out in the cold barebodied for a sequence and I would be bowled over once again by his dedication!" When asked if one was to constitue a Vivek Oberoi Award, what would it be for and who would be the first to receive it, Vivek was pretty prompt in his response. "It would be for Honesty and Ajith would receive it!"
We know a true Thala fan when we see one!
TAGS: Vivek Oberoi , Ajith Vivegam,