By

Prasanna Singh

| Galatta |

12:00 AM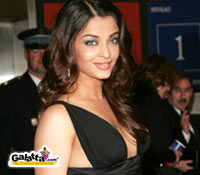 Aishwarya Rai was Will Smith's first choice
Will Smith said that Aishwarya Rai was his first choice over Oscar-winning Charlize Theron for Hancock. He added that he is a diehard fan of Aishwarya Rai and considers her to be the most gorgeous woman on earth. He also disclosed that he had invited her to act in his movies several times, but this did not work out for various justifiable reasons. But he is hopeful that they will act together pretty soon.
The muscular actor, whom the People magazine named one of the 10 sexiest men on earth, is full of admiration for Indian movies and has a plan to act in one. He even spoke to Karan Johar (famous Bollywood director who directed films like Kuch Kuch Hota Hai) in this regard.
The actor says that he loves the dances and songs of Indian films, and he is amazed by the energy level of the actors here (And Mr. Will Smith, we are equally amazed by your energy levels too. Who can forget the chase scene that introduces you in Men In Black!)
Will Smith has a huge fan following in India, especially in Tamil Nadu. At present, he is the most famous and celebrated Hollywood actor in Tamil Nadu.
Will Smith's Hancock released all over Tamil Nadu today with a very grand opening to packed houses. The quirkiness of Will Smith is a big hit with Tamil audiences.
Click here to view Aishwarya Rai's photo gallery.