Actor Rajesh's wife is no more!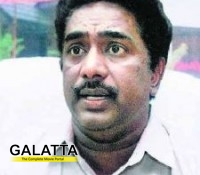 By

Ambili S

[

August 07, 2012

]
Veteran actor Tamil actor Rajesh's wife, Joan Sylvia, passed away in Chennai due to heart attack this morning. The actor is known for his roles in Red, Varalaaru, Andha 7 Natkal, Sathya, Mahanadhi, and many other classic cults in Tamil.

Galatta.com expresses its deep condolences to the actor and his family.
TAGS: Rajesh