Galatta
|
12:00 AM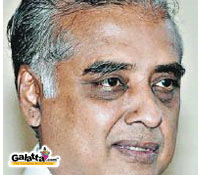 Abirami Ramanathan back in film production
Abirami Ramanathan is one of the most astute brains when it comes to making money. He makes money from all different facets of commerce and sometimes, he creates new facets to create money – like his Abirami Mega Mall, which combines cinema with other entertainment forms and food. He has owned Abirami theatre since 1978 and now has made it a brand name. He is also a business magnate who owns tea estates, rubber estates and textile mills.
Now he has decided to produce movies, which is not new to him either. He had produced Bloodstone, the English movie in which Rajinikanth acted. He also produced Adimai Changili, a grand movie directed by R.K. Selvamani. And he is a very famous film distributor who distributed films like Sivaji.
Now he is producing a movie in which Vadivelu will play a very important role and Ilayaraja will compose music. The lead pair was decided recently and would be officially announced by Abirami Ramanathan in a few days.
The expectations will be definitely high, since grandeur is the word that is always associated with Abirami Ramanathan.