By

Baiju NT

| Galatta |

01:58 PM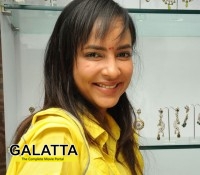 Actors Aadhi and Lakshmi Manchu, who were shooting some flood scenes for their upcoming film Gundello Godaari (Marenthein Mannithen in Tamil) at the banks of Godavari in Chinchinada village, were saved by fishermen from drowning into the water.

According to sources, the scenes were being canned at a village set, erected in around 21 acres, with around 250 artists and 20 cameras. A scene was planned to be shot around 12:45 in the night and everything was set to release the water from the reservoir. When the director called for the shot, the water gates were opened, unexpectedly dragging the actors deep into the water. However, they were saved by local fishermen.

Lakshmi Manchu is producing this flick. Taapsee and Sandeep Kishan also play meaty roles.