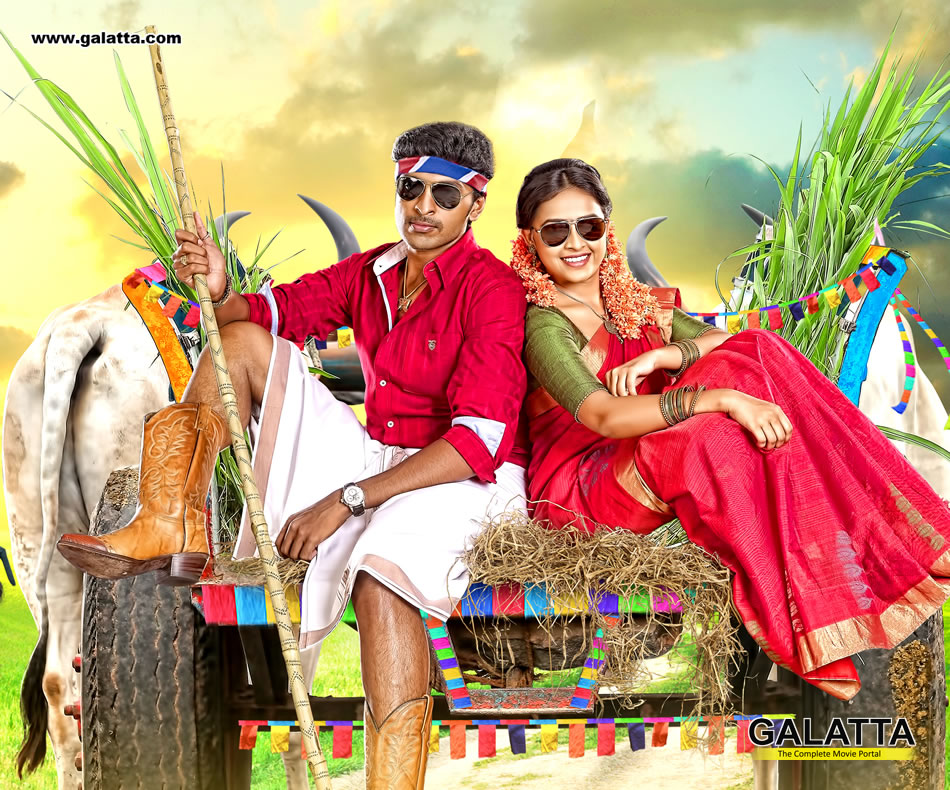 Vellakkara Durai Movie review
Director Ezhil has come up with another full fledged family entertainer, starring Vikram Prabhu and Sri Divya. The support cast includes Soori, John Vijay, M.S. Bhaskar, Singampuli and Vanitha Krishnachandran in important roles. This film is produced by Gopuram Films and distributed by Olympia movies. Music director D. Imman has scored the tunes for the film. Cinematographer Sooraj Nalusami has handled the camera while Kishore Te has edited the film.
Murugan (Vikram) and Police Pandi (Soori) are close friends for a long time. They decide to take a loan from Vaddi Varadan (John Vijay) to kick-start a real estate business. Unfortunately, the business does not do well, which results in a heavy loss. After suffering from this heavy loss, Murugan and Police Pandi get drunk and accidentally dial Vatti Varadhan's number. There begins the story where Vaddi Varadan comes in search of Murugan and Police Pandi. After getting caught by Vaddi Varadan, Murugan meets Yamuna (Sri Divya) at his place. He thinks that Yamuna is Varadan's sister but gets shocked when he comes to know that Yamuna is his bride to be. Will Murugan and Police Pandi escape from Vaddi Varadan? Will Murugan join hands with Yamuna? Well, watch the film to know what happens next…
Director Ezhil is known for rural comedies and he has kept up his name with this one as well. Vellakkara Durai has a usual storyline, but it stands out for the mere presence of Vikram Prabhu and simple yet strong relationships. Sri Divya has given one of her career best performances. The director should be appreciated for selecting artists who suit the characters perfectly. Music by Imman is an added advantage to the film. Kishore's editing has complimented the film very well. Director Ezhil's presence is visible in each and every scene.
Vellakkara Durai is a usual commercial entertainer that will make you happy.